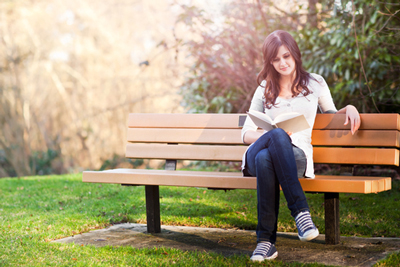 3 Ways To Pay For College Without A Loan
Going to college is a costly affair, but there are ways to further your education without taking out a student loan. While saving money well in advance is the most obvious pay for school without the post-graduation debt, there are other options for affording tuition that do not require years of planning ahead.
From looking for other ways to save while going to school to discovering colleges that are offering a free ride, check out these answers for how to pay for college without a loan.
1. Shop Your Options
You may have dreams of attending an Ivy League school, but the key to avoiding the need for student loans is to find a campus that fits your finances. Look at the tuition rates of different schools, attend community college for the first two years, or live at home and save more money.
If you can obtain a college education at a cost you can afford to pay upfront, you can still develop the skills and knowledge needed to meet your career goals – without the post-graduation debt.
2. Seek Out Scholarships
A scholarship is essentially free money to fund your education, yet many college students fail to explore the subsidies for which they may qualify. To explore options, turn to the financial aid office at your college of choice or simply browse the internet. Generally, even in a competitive economy, there are a variety of national and local scholarships offered by corporations, volunteer groups, non-profits and other community organizations beyond your college campus.
Look for free funding for students who plan to study a certain major or qualify based on merit, athletics, race, income, location, talents and more. Also search for scholarship contests that often include an essay writing contest to cover your college tuition and expenses.
3. Find Tuition-free Programs
Some schools offer programs that make tuition and the cost of attending school cheaper, such as work-study and book loan programs, helping you to avoid student loan debt and making it easier to fund your education.
A handful of schools in the U.S. offer tuition-free education programs, both on campus and online. Some of these schools will subsidize tuition for those demonstrating financial need or merit as well, which you can discover with a little online legwork.
Although a student loan may be right for some people, starting out your career in debt post-graduation can make it harder to get on your feet. But, with these helpful ways to pay for college without a loan, you won't have to let the price tag of tuition keep you from furthering your education.
This article is provided for general guidance and information. It is not intended as, nor should it be construed to be, legal, financial or other professional advice. Please consult with your attorney or financial advisor to discuss any legal or financial issues involved with credit decisions.
Published by permission from ConsumerInfo.com, Inc.  © 2017 ConsumerInfo.com, Inc.  All rights reserved.