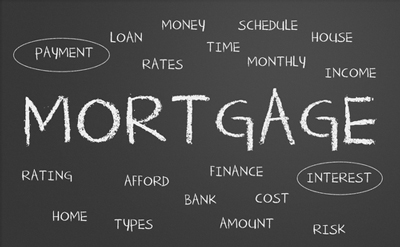 4 Key Factors in Securing a Mortgage Loan Approval
Banks aren't exactly handing out home loans like candy, but the good news is that you can boost your chances of getting approved for a mortgage loan when you know what lenders are looking for. From planning to get out of debt to knowing how much you owe, discover the four key factors in securing a mortgage.
1. Your Credit Score
One of the most obvious influences in your home loan application is your credit score. This gives lenders a glimpse of how risky it will be to lend you the cash you need to buy the home of your dreams.
However, in addition to helping a bank determine whether or not you pose a risk of defaulting on your loan, this three-digit number will also shape the interest rate, terms and conditions for financing your mortgage loan. At least six months before you hit the real estate listings, pull a copy of your credit report and credit score to spy and correct any poor credit behavior and remove inaccurate information.
2. Size of Your Down Payment
The down payment you put down on a house not only reduces your loan amount, it also inspires more confidence from your lender helping you qualify for more favorable terms when you apply for a mortgage. A home mortgage calculator might be a useful tool for determining how much you feel comfortable depositing on your future home.
While down payment requirements vary by lender, the average sum equals at least 20-percent of your potential abode's sale price. However, some lenders will accept less than the minimum when you add mortgage insurance to your loan, which equals a higher monthly payment.
3. Your Employment History
Your credit report helps lenders to understand how you've handled your finances in the past, but your employment history demonstrates how likely you'll be to manage your home loan in the future. The more job stability you've sustained, the better chance lenders will be to help you get the keys to a place to call your own.
4. Amount of Debt You Owe
Buying a home may be the largest loan you'll ever take, so it's no wonder that lenders are weary of lenders with large existing debts. In order to show lenders that a home loan will not overload your financial obligations, try paying off your larger debts and avoid opening new lines of credit before you apply for a mortgage loan.
Remember that each bank has its own minimums and limits, so before you apply for a mortgage, shop around before submitting an application to find the bank with the best fit for your financial situation. By uncovering the four key factors to securing a mortgage loan before you dial up a realtor, you give yourself a better fighting chance of getting approved for a home loan with a few smart financial moves.
This article is provided for general guidance and information. It is not intended as, nor should it be construed to be, legal, financial or other professional advice. Please consult with your attorney or financial advisor to discuss any legal or financial issues involved with credit decisions.
Published by permission from ConsumerInfo.com, Inc.  © 2017 ConsumerInfo.com, Inc.  All rights reserved.