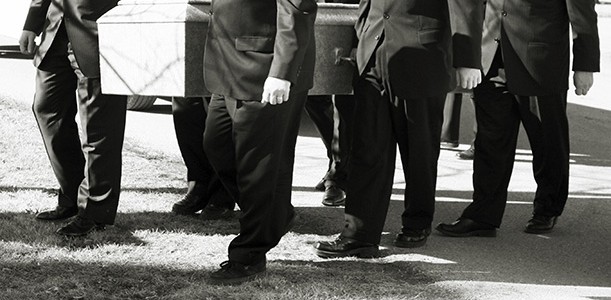 Are Heirs Responsible for Credit Card Debt?
In the wake of a death, many questions must be answered: did the deceased have a will? Do they have assets or property that must be distributed? Did they make arrangements beforehand that should be honored? If you don't already know the answers to questions like these, it can be an overwhelming time to learn the state of affairs all at once. Adding confusion to the process are questions relating to the finances of the departed: were they paying off debt, and if so, what happens to it now?
As an heir, you can't be made to pay the debts someone else incurred in their own name. Similarly, your credit score won't be affected by the state of another's debt. However, you may feel the effect of a decedent's debts in terms of the amount of money you inherit, as credit card debt may eat into the amount intended to be paid to heirs. If you're the spouse of the decedent, you may face some additional liability.
Estate Responsibility
When someone dies, all of their assets and liabilities at that time comprise their estate. One of the jobs of an estate administrator (also known as an executor) is to pay off any existing bills of the decedent. While you're technically not required to pay this debt as an heir, in reality, the funds paying that credit card debt are coming out of your pocket in the form of a reduced inheritance. If the estate doesn't have enough assets to cover the bills, the remaining liability does not extend to the heirs. However, this would also mean that there's not enough money in the decedent's estate to pay you any inheritance at all.
Spousal Responsibility
If you're a spousal heir – a husband or wife of the deceased – there is a chance you may be responsible for some of the credit card debt. In most cases, if you shared joint accounts with them, you'll be legally liable for any existing debt after death, even if you didn't personally authorize or benefit from the charges.
While you aren't directly responsible for paying credit cards that you didn't share with your spouse, any assets that could be inherited may be used to settle debts. Laws vary by state, and financial obligations can get complicated when it comes to death and collections, making it all the more important to seek an attorney if you have questions about the estate of a deceased loved one.
Contact with Creditors
Even though as an heir you're not legally responsible for a decedent's credit card debt, creditors may still contact you concerning unpaid bills. Once a creditor has the contact information for the executor or representative of an estate, calls to heirs must stop. By the provisions of the federal Fair Debt Collection Practices Act, you're entitled to legal protection and even compensation if creditors try to collect the debts of a decedent directly through your pocketbook.
Though it may be a turbulent time for a family to deal with the death of a loved one, with a bit of forethought, resolving debt doesn't have to be a complete surprise. For yourself, talk honestly with trusted family members about the state of your debt if things seem serious, and don't fail to update the person who will act as your estate administrator about your financial status.
About the Author
John Csiszar began writing in 1989 and his work appears in various online publications, including The Huffington Post. Csiszar earned a B.A. in English from UCLA and served 18 years as an investment adviser and certified financial planner.
This article is provided for general guidance and information. It is not intended as, nor should it be construed to be, legal, financial or other professional advice. Please consult with your attorney or financial advisor to discuss any legal or financial issues involved with credit decisions.
Published by permission from ConsumerInfo.com, Inc., an Experian company.   © 2015 ConsumerInfo.com, Inc.  All rights reserved.