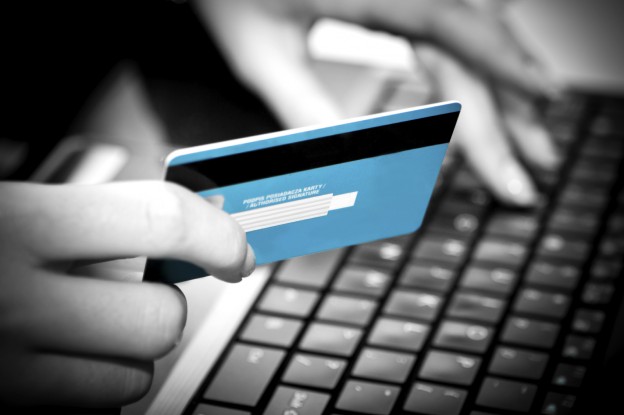 Are Items Purchased on Credit Cards Protected?
Credit cards aren't just convenient ways to make purchases. They're also powerful tools that can potentially provide you with protection.  A network of state and federal laws can protect you from fraud and from merchants that sell you substandard merchandise or don't deliver what they promise. Your credit card issuer may also add additional coverage that extends the warranties on products you buy or provides insurance for a rental car, among other things.
Credit Card Fraud Protection
If your credit card or its number is used fraudulently, you're protected. Under federal law, you can't be liable for more than $50 in charges resulting in fraud, and some issuers waive all of the liability. In addition, the issuer usually takes care of investigating the fraud. Most credit card issuers expect you to report it to them relatively quickly if you suspect fraud. Furthermore, there are additional steps you should follow if you believe you're the victim of identity theft to make sure your credit is protected as well.
Product Quality Protection
Under the federal Fair Credit Billing Act of 1974, you have the right to issue a charge-back if you purchase something that doesn't get delivered or is damaged. While most credit card issuers prefer that you work out your dispute with a merchant first, a charge-back is always an option. If your credit card company's investigation finds in your favor, you won't have to pay for the purchase, and it'll be charged back to the merchant. However, sometimes the merchant prevails in the investigation. In that instance, the purchase will be added back to your credit card balance and you'll have to pay for it. Not paying for the item can result in credit card interest fees, among other potential repercussions.
Credit Card Specific Protection
Some credit card companies offer additional protection when you use certain cards to buy items, although checking the fine print is a good idea. Your credit card may also automatically extend the manufacturer's warranty on items you buy, cover you against loss or breakage, or reimburse you if you can't return an item to the store that sold it to you. These features vary based on issuer, and frequently have limitations and other conditions.
Return Protection
One benefit of using a credit card is that you might find it easier to return items purchased with one at some stores. When you do a credit card transaction, many merchants collect your card data. If you come back to return the item that you bought with your credit card and you don't have your receipt, the store can look up the purchase using the card that you originally used to buy it, or can look up the receipt for you. Of course, return policies vary with each retailer so check with the merchant to verify its buyer protection policy.
To protect yourself against potential credit card theft, make sure you're keeping good track of your finances and checking your credit report regularly. If you find that you've been the victim of a scam or identity theft, it's almost always a better option to act immediately.
About the Author
Solomon Poretsky has been a writer since 1996, with experience in the fields of financial services, real estate and technology. Poretsky holds a Bachelor of Arts in political science from Columbia University.
This article is provided for general guidance and information. It is not intended as, nor should it be construed to be, legal, financial or other professional advice. Please consult with your attorney or financial advisor to discuss any legal or financial issues involved with credit decisions.
Published by permission from ConsumerInfo.com, Inc.  © 2017 ConsumerInfo.com, Inc.  All rights reserved.