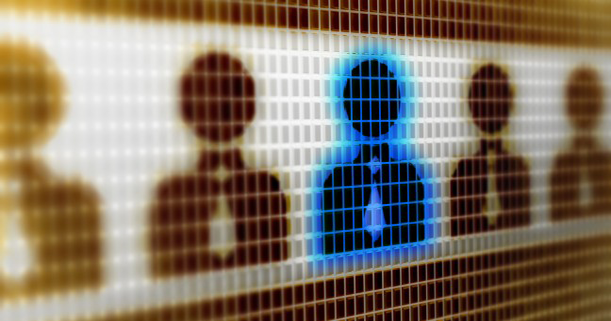 Are You Over-exposed? Protect Personal Information Online
The celebrity gossip on every magazine cover. That song that you hear everywhere you go. The advertisement for the same product you see on every channel: over-exposure sure seems like a sign of the times, doesn't it?
When you're trying to safeguard your identity online, over-exposure can be more than an annoyance. Having too much of your personal information exposed on the Web can make it easier for cyber criminals to target you for scams or identity theft.
You may think you've been careful, but it's increasingly difficult these days to fully control access to your personal information online. Do you use social media sites on your PC and your mobile device? Do you have an account with a photo sharing capabilities? Have you posted your resume on a job website? Have you provided personal information, like your address and birth date, to merchant sites when shopping online?
Are you starting to see how quickly over-exposure can happen? Think it hasn't happened to you? Try and Google your own name and birth date. You may be surprised—and possibly alarmed—by the results of your search.
To protect personal information from being exposed online to people who have no business seeing it, you need to take action.
1)  Understand the privacy rules and settings of every site you deal with, from social media to retailers. The five to 10 minutes it takes to familiarize yourself with this information can help prevent hours of trouble later, if a cyber-crook gets a hold of your personal information.
2)  Minimize the amount of personal information you allow others to see online. Avoid social media that allows "followers" to see exactly where you are at all times. Be wary of "friend requests" from people you don't personally know, and recheck your privacy settings at least once a week, because many social media sites regularly make changes that could affect your privacy.
3)  When posting your resume on a jobs website, use the highest levels of security offered and limit the amount of information you make available to employers. Personal information, like your home address, should not be included on your public resume. Be cautious of the application process when a potential employer contacts you. Your alarm bells should go off if an "employer" asks you for your Social Security number before offering you an interview.
For that infamous celebrity, over-exposure might be their claim to fame even if it makes them a target of late-night talk shows. But for the average person, avoiding over-exposure online can protect you from becoming a target of cyber criminals. Be sure to check your credit report regularly for suspicious activity and be careful to protect your personal information online.
This article is provided for general guidance and information. It is not intended as, nor should it be construed to be, legal, financial or other professional advice. Please consult with your attorney or financial advisor to discuss any legal or financial issues involved with credit decisions.
Published by permission from ConsumerInfo.com, Inc.  © 2017 ConsumerInfo.com, Inc.  All rights reserved.