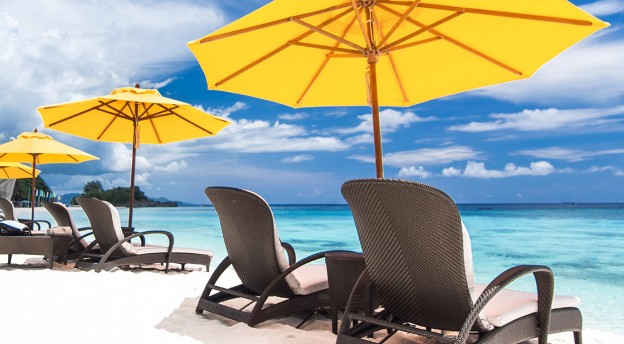 Avoid Post-Vacation Debt
Summer officially arrives on June 21. The busiest travel season of the year is on the horizon, and freecreditscore.com™ wants to help travelers mitigate post-vacation credit debt that can impact their credit long after a vacation ends.
"Summer travelers can avoid common credit pitfalls by planning ahead," said Ken Chaplin, senior vice president at freecreditscore.com. "Small steps can make a real difference in preventing missed payments, credit card theft or a high debt-to-credit ratio while traveling."
Here are five tips to avoid the pitfalls of a post-vacation credit sunburn:
1.    Save early. Each month, put away a small amount toward a vacation to avoid charging all travel expenses on a credit card. Charging all travel expenses to a credit card can take a long time to pay off, accruing interest and raising your credit utilization ratio (which isn't good for your credit score).
2.    Know credit card payment dates. Missing payments hurts your credit score. Traveling when a credit card payment is due? Set up a payment ahead of time using mobile banking. That way, even when lounging on the beach, you can rest assured that your credit card payment is made on time. Paying off credit card balances on time will help you establish a good payment history.
3.    Select a card with travel benefits. Planning to do a lot of traveling? Do some research and consider switching to a credit card that offers better travel-related rewards that can save money on airfare, hotels and car rentals. Don't run up a credit balance just for points, however; that could raise your credit utilization ratio.
4.    Go old school — Bring traveler's checks. Use traveler's checks to avoid relying on a credit card when vacationing abroad – and to protect against credit card theft. They're replaceable, convenient and won't impact your credit report if stolen.
5.    Check your credit before and after travel. Approach credit proactively. Check your credit report before and after a trip. If your identity has been compromised while you were traveling, the sooner suspicious or fraudulent activity is detected, the sooner you can take action to resolve the problem.