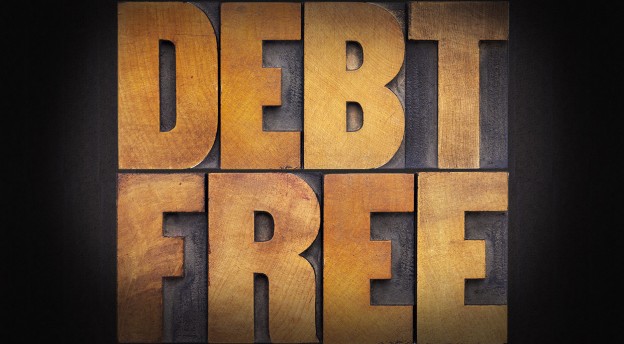 Bankruptcies: How They Can Affect Your Credit
When you file for bankruptcy, that fact will be noted on your credit report. If the court eventually dismisses your bankruptcy petition, your case will cease to exist in the legal system – but it will live on in your credit report. Depending on the type of petition you filed, a dismissed bankruptcy can show on your report for up to 10 years.
You Can't Erase the Filing
Credit reports don't just include information about your credit accounts, such as mortgages, car loans or credit cards. They also include public records that reflect how you handle your financial responsibilities, specifically tax liens, civil judgments and bankruptcy cases. Filing a petition in U.S. Bankruptcy Court creates a public record that will show up on your credit report. Regardless of whether the court dismisses your case or grants your bankruptcy petition, the filing will stay on your credit report.
A Dismissal Will Be Noted
If the court dismisses your bankruptcy case, that fact will also be noted on your credit report. It doesn't matter whether the dismissal was requested by you, prompted by the court-appointed trustee or was a decision made solely by the judge. It also doesn't matter whether the case was dismissed with or without prejudice, which determines how you can file for bankruptcy relief in the future. The bankruptcy will be recorded as dismissed but, the case will remain on your report.
When It Goes Away
How long a bankruptcy, dismissed or otherwise, stays on your credit report depends on what chapter of the U.S. Bankruptcy Code you filed under. If you filed a Chapter 7 bankruptcy, the classic liquidation bankruptcy in which debts are wiped out but the trustee may sell off some of your assets, the bankruptcy case will remain on your credit report for 10 years from the date you filed your petition. For your Experian credit report, having filed a Chapter 13, in which you pay down your debts for several years before any are erased, the bankruptcy will stay on your credit report for seven years from the filing date. The date on which your case was dismissed does not affect these timelines.
Effects on Creditworthiness
A bankruptcy filing is among the worst things you can have on your credit report. People generally don't get to the point of filing for bankruptcy unless their debt has gotten out of hand. Having your case dismissed doesn't change that fact, even though dismissal means you're still fully responsible for all your debts. It may be difficult, if not impossible, to open new credit accounts for months or years. Over time, though, as the filing moves further into the past, your credit score may slowly begin to rise. But you'll have to practice sound credit management in the meantime: Pay your bills on time every month. Reduce your credit card balances, but don't close accounts that are in good standing. And avoid applying for new credit unless absolutely necessary. The effect that bankruptcy can have on your credit is real.



No Credit Card Required
About the Author  
Cam Merritt has been a professional writer and editor since 1992, specializing in articles about spectator sports, personal finance and law. He has contributed to "USA Today," "The Des Moines Register" and the "Better Homes and Gardens" family of magazines and websites. Merritt has a Bachelor of Arts in journalism from Drake University.
This article is provided for general guidance and information. It is not intended as, nor should it be construed to be, legal, financial or other professional advice. Please consult with your attorney or financial advisor to discuss any legal or financial issues involved with credit decisions.
Published by permission from ConsumerInfo.com, Inc., an Experian company.   © 2014 ConsumerInfo.com, Inc.  All rights reserved.