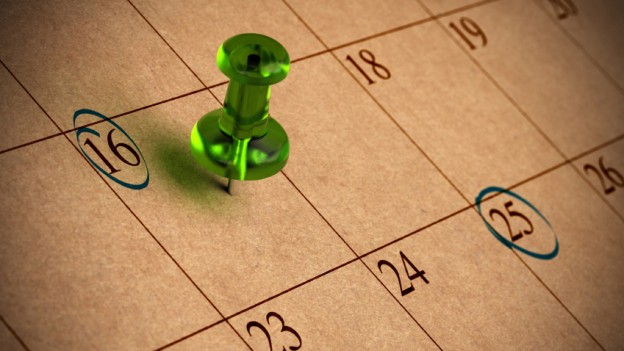 The Best Time to Check a Credit Report After Paying Off Bills
The best time to check your credit depends on why you're looking. If it's been a while since you've looked at your credit, there's no time like the present to find out where you stand. However, if you want to see how paying your bills affected your credit, it could take a while for your report to be updated. You should also check your credit report periodically to ensure your payment history is being reflected accurately.
Reporting Time Frames
If you pay your bill in the morning and take a look at your credit later that afternoon, you probably won't see any record of the payment. Payment activity is generally not reported right away. If you don't want to waste any time, you can call your creditor and ask when it reports balances and payments to the credit agencies. Then you can get your credit reports and scores after that date.
Effects of Payments
You may be anxious to check your credit score to see if it went up after you paid off bills. A major part of your credit score is your credit utilization, which is the percentage of your total available credit that you are actually using. Paying off a credit card can reduce your credit utilization ratio, which may impact your credit score. Also, if you have a history of paying your cards late, making payments on time, every time, can eventually contribute positively toward your credit score.
Rapid Rescoring
Sometimes, a lender can accelerate the rate at which payments show up on your credit report through a process called rapid rescoring. It's frequently done by mortgage brokers when a loan applicant has recently done something that could change her credit score, such as paying off a loan. The lender verifies the information and submits it to the credit bureaus very quickly so that new information can be included in your credit report without waiting for your creditor to make its monthly report. A rapid rescore can get payments (and lower balances) reflected in a matter of days instead of weeks, potentially changing your credit score. You can't do a rapid rescore yourself; only a lender can.
Checking Your Report
Some people have the misconception that checking your own credit report can ding your credit score. But credit agencies differentiate between a "hard" inquiry – made when you apply for new credit – and a "soft" inquiry that comes from other sources. Checking your own credit is a soft inquiry, so you shouldn't worry that you're hurting yourself by regularly checking your credit.



No Credit Card Required
About the Author
Solomon Poretsky has been a writer since 1996, with experience in the fields of financial services, real estate and technology. Poretsky holds a Bachelor of Arts in political science from Columbia University.
This article is provided for general guidance and information. It is not intended as, nor should it be construed to be, legal, financial or other professional advice. Please consult with your attorney or financial advisor to discuss any legal or financial issues involved with credit decisions.
Published by permission from ConsumerInfo.com, Inc.  © 2014 ConsumerInfo.com, Inc.  All rights reserved.