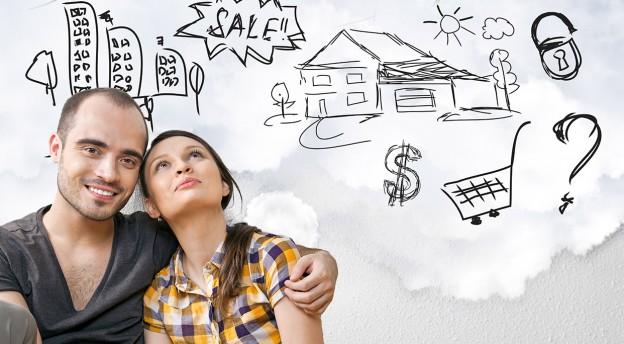 Buying a New Home?
You've been pre-approved for a home loan amount and have found the home of your dreams, but before you start introducing yourself to the neighbors, are you sure you can manage that mortgage loan? When you buy a home, your monthly payments go beyond the purchase price, so ensuring that your finances are in line with your dream home before you sign on the dotted line may help avoid the costly nightmare of losing your house down the road. From analyzing your assets to understanding the extra costs involved in owning a home of your own, find out: how much house can you really afford?
Be Honest About Your Assets
Your income and down payment amount are a huge factor in determining how much mortgage you can afford. First, take a good look at your income to ensure you can meet your potential mortgage payments by running some numbers through an online mortgage calculator. Then, determine where your down payment will come from and how much you can afford to put down. While the average down payment of 20 percent is recommended, some lenders will accept less with the addition of mortgage insurance. Remember, though, if you don't have at least 20 percent to put down, mortgage insurance will also likely need to be factored into your monthly mortgage payment.
Add Up Your Monthly Debt
Even when a lender pre-approves you for a mortgage loan, it doesn't mean your budget can float a house payment equaling that same limit. When trying to figure out how much house you can afford, you'll need to calculate your monthly debt including car payments, student loans and credit card payments first. Lenders typically recommend that you spend no more than 28 percent of your net pay in monthly mortgage payments, leaving plenty of dough to cover your monthly debt, savings, retirement accounts and setting money aside for an emergency fund.
Factor in Important Figures
Unlike when renting a home, the cost of owning your own home extends beyond your monthly house payment. Annual property taxes and homeowners insurance can put a strain on your financial resources if you don't factor it in to how much home you can afford. And, more square footage or a pool can also add to your monthly utility costs. You'll also need to consider the interest rate of your potential mortgage loan, which could significantly raise or reduce your mortgage payment. Simply dividing the purchase price over 30 years won't indicate whether or not you have the funds to cover the costs of owning a home of your own.
Once you've determined how much house you can really afford, remember to shop around for the best interest rates and terms on a mortgage loan because that small percentage rate may make the difference between you buying the home of your dreams or finding yourself struggling with a house payment you cannot afford.