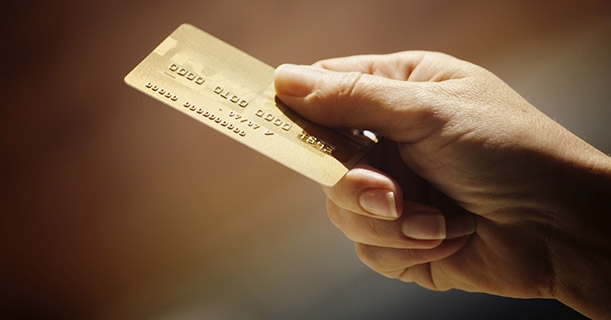 Can a Vendor Charge Extra for a Credit Card Purchase?
Using your credit card could cost you additional money when you check out. As of last year, retail stores in most states can choose to impose a surcharge when you use a credit card – but not a debit card. In addition, stores can offer cash discounts under some circumstances. Government agencies, utilities and other public services can also apply surcharges to transactions made with a credit card.
Retail Surcharges
Historically, retail stores have not charged extra when customers used a credit card. However, accepting credit cards costs retail stores money. As a result of a lawsuit between businesses and the credit card industry, retailers gained the right to add an extra fee of up to 4 percent for using a card as long as it is disclosed clearly on the register tape and it corresponds to what the retailer pays for accepting credit cards. In practice, as of December 2013, surcharges at the point of purchase were relatively rare.
Cash Discounts
While surcharges for credit cards weren't allowed before 2013, cash discounts have been common for a longer period of time. Instead of charging extra for using a credit card, retailers can set a price, then offer a discount for customers who choose to pay with cash or a check. These discounts are common at gasoline stations. Using cash has two benefits for customers. Not only can it create an opportunity for a discount, but it also means that you're spending money that you have, and minimizes the chances of getting into credit card debt.
State Laws
Ten states have laws that limit or prevent credit card surcharges: California, Colorado, Connecticut, Florida, Kansas, Maine, Massachusetts, New York, Oklahoma and Texas. Many of these states make cash discounts legal, allowing customers to not only use their credit cards without a surcharge but to also save money by using cash.
Governments and Utilities
Many public agencies or utilities impose a convenience fee or other surcharge to credit card transactions. Some even do it in states that ban surcharges. These fees are justified under different legal provisions. Although Connecticut bans credit card fees, local governments can charge a fee to people who pay their taxes by credit card because collecting taxes isn't considered a sale. In California, the law banning credit card surcharges has a carve-out for public agencies and utilities, letting them add fees.
About the Author
Steve Lander has been a writer since 1996, with experience in the fields of financial services, real estate and technology. Lander holds a Bachelor of Arts in political science from Columbia University.
This article is provided for general guidance and information. It is not intended as, nor should it be construed to be, legal, financial or other professional advice. Please consult with your attorney or financial advisor to discuss any legal or financial issues involved with credit decisions.
Published by permission from ConsumerInfo.com, Inc., an Experian company.   © 2014 ConsumerInfo.com, Inc.  All rights reserved.