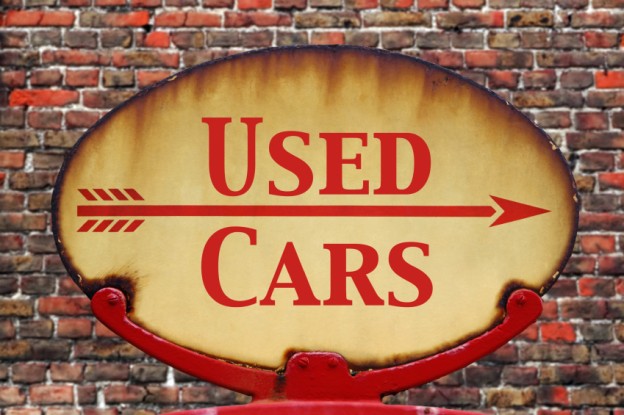 Cashing in on Year End Car Sales
The New Year is just days away. Are you planning on ringing it in with a new car?
Year-end car sales are famous for outrageous incentives, deep discounts and dazzling deals. If you play your cards right, you can parlay those sales into a great deal on a new car.
So, how do you cash in on year-end car sales when buying a new car? Here are a few things to consider:
Review your credit report and score. Unless you're planning on paying cash (and not many of us can do that these days), you're going to need an auto loan to finance your vehicle purchase. Understanding how your credit score can help you secure a preferred auto loan is an important first-step to the car-buying process. It can also give you a better chance of negotiating a favorable interest rate and loan terms.
Research the kinds of deals out there. Year-end car sale deals usually fall into three categories: a discounted sticker price, cash back incentive or low interest rate financing. Deciding which one is right for you will depend on several factors, including how successful you are at lining up your own financing, what car models you're interested in, and whether or not you can afford the car of your dreams.
Consider purchasing this year's model. Year-end models have been on the lots for months now, and as the year draws to a close, dealers will be eager to get rid of those "older" model vehicles. In fact, in the last half of December, many manufacturers start offering dealers extra incentives to move these "dated" vehicles. That means when buying a new car you could get a deep discount.
Timing can be everything. The best deals usually occur in the last two weeks of the year, so strike while the iron is hot.
Of course, it should go without saying (but we'll say it anyway) that you should always do your homework before making any significant purchase, such as a vehicle. Research the type of vehicle that's right for you, comparison shop and be prepared to negotiate.
If you do all that, when New Year's Eve arrives, instead of a party horn, you could be honking the horn of your shiny, new car.
This article is provided for general guidance and information. It is not intended as, nor should it be construed to be, legal, financial or other professional advice. Please consult with your attorney or financial advisor to discuss any legal or financial issues involved with credit decisions.
Published by permission from ConsumerInfo.com, Inc.  © 2017 ConsumerInfo.com, Inc.  All rights reserved.