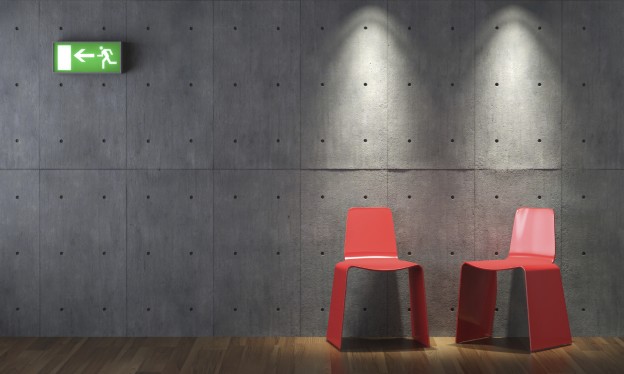 Cashing Out Paid-Time-Off (PTO) When Resigning
Your rights to your paid time off after you resign are subject to a mixture of your employer's policies and the laws of the state in which you work. If you live in a state that gives you the right to cash it out, or if your employer's policies give you the privilege, you'll have the ability to do so. Otherwise, it's something that you may have to negotiate with your soon-to-be former employer.
Whether you're thinking about leaving your full-time job to stay at home with the kids or considering a new position with a higher salary, it's up to you to learn if you're eligible to cash out your paid time off before leaving your old job.
Job Change Strategies
When formulating a strategy for what to do about your PTO before you resign, you may want to wait to do anything until you're sure that your new employer has completed any reference checks. As a part of your candidate evaluation, the new company will probably check your criminal background, and talk to your old employer. While an employer shouldn't retaliate against you for resigning or for requesting a PTO payout, it's probably best to wait to make any major requests or have any major disagreements until after the reference check is completed.
The Law
Some states protect your rights to your vacation and PTO, which combines vacation time and sick leave into time off that you can use for any reason. In California, for example, all PTO is considered earned income, and the employer must cash out earned vacation time upon termination or resignation, according to the California Department of Industrial Relations. Check with the governing agency of your state that determines labor law to be sure you know your individual employee rights.
Employer Option
When your state doesn't have a clear law, payment of PTO is at your employer's discretion. For companies that don't have a clear policy, you will have to negotiate with your employer. While there's not a lot of reason for the employer to pay out your PTO if you're resigning and the law doesn't require it, your employer may choose to do so as a matter of goodwill. Offering to train your replacement or remain available for questions after you leave may be a benefit that you can provide to convince your employer to be more generous with you.
Taking the Leave
The easiest way to avoid complications with unused PTO is to use the leave before you resign. Drawing down your PTO balance eliminates any problems with cashing out. It may also give you an opportunity to take a vacation or handle some personal business so you're well-rested and completely ready for your new career role. If you choose this option, check your employer's policy for PTO and resignation notice periods. You may not, for instance, be able to give your two-week notice and submit a leave request so that you spend those two weeks on vacation.



No Credit Card Required
About the Author
Solomon Poretsky has been a writer since 1996, with experience in the fields of financial services, real estate and technology. Poretsky holds a Bachelor of Arts in political science from Columbia University.
This article is provided for general guidance and information. It is not intended as, nor should it be construed to be, legal, financial or other professional advice. Please consult with your attorney or financial advisor to discuss any legal or financial issues involved with credit decisions.
Published by permission from ConsumerInfo.com, Inc.  © 2017 ConsumerInfo.com, Inc.  All rights reserved.