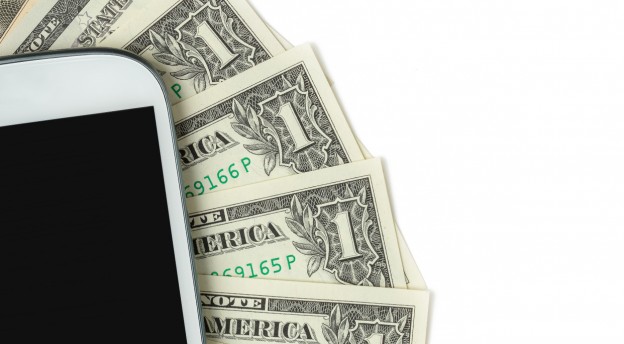 Cell Phone After Bankruptcy?
Filing bankruptcy can cause terrible damage to your credit and your personal finances for years to come. In some situations, however, bankruptcy might allow you keep important assets, including your cell phone. Monitoring your credit before, during and after you file bankruptcy can let you know exactly what others may see when they view your credit.
Qualifying for Bankruptcy
While bankruptcy may help you climb out of debt, not everyone automatically qualifies. The courts offer debt relief to honest debtors who abide by the rules of the system and legitimately need the protection of the courts. In exchange for the discharge of your debts in Chapter 7, you may face the liquidation of some the assets you still owe a balance on, such as a car you financed. The trustee then takes that asset and sells it to pay your creditors. In Chapter 13, you make monthly payments for several years. Your credit score doesn't affect your qualification for bankruptcy, but your score is likely to tumble after you file.
Bankruptcy and Your Cell Phone
There are two aspects to consider when it comes to keeping your cell phone through bankruptcy: the type of bankruptcy you're filing and the type of contract your have with your mobile phone carrier. In Chapter 13 bankruptcy, you can keep all of your property. In Chapter 7, you may have to find an applicable exemption for some of your assets, including your cell phone. Whether your mobile phone contract is prepaid or under a contact plan and the laws in your state also play a role.
Your Cell Phone Contract
Typically, you can keep your cell phone service if you've been making timely payments to your cell phone provider before and during your bankruptcy process. If you fail to make payments, your service will likely be cut off, and another negative mark could hit your credit report. Additionally, if your cell phone contract was exempted in your bankruptcy, your service provider will have the right to pursue any means to collect on this debt, even including filing a lawsuit against you.
Bankruptcy and Your Credit
According to Experian, filing bankruptcy is even worse than having accounts in collections when it comes to the effect on your credit score. Your credit score is important because it affects your likelihood of receiving future credit. After bankruptcy and its effects, it may be difficult to secure lines of credit at all, and the ones that do will likely demand high interest rates.
If you own a cell phone and are looking for a new service provider, you might get rejected based on your low credit score and bankruptcy filing. Good credit behavior – such as making regular debt payments – and the passage of time should help your score reflect your more recent credit behaviors. Keeping tabs on your credit report can help you track your payment activity and help you determine your likelihood of getting approved for loans after bankruptcy.
Bankruptcy Recovery
Keeping your cell phone through bankruptcy can be a double-edged sword. For starters, maintaining your existing contract can help you avoid the bad credit terms or outright rejection you might face if you had to apply for a new contract. It can also train you to be financially disciplined, by requiring you to budget for your monthly payments. However, if you can't afford your phone, then you might face the same problems that drove you to bankruptcy in the first place. Failure to pay for your cell phone after bankruptcy may cause additional damage to your credit and further prolong its recovery.



No Credit Card Required
About the Author  
John Csiszar began writing in 1989 and his work appears in various online publications, including The Huffington Post. Csiszar earned a B.A. in English from UCLA and served 18 years as an investment adviser and certified financial planner.
This article is provided for general guidance and information. It is not intended as, nor should it be construed to be, legal, financial or other professional advice. Please consult with your attorney or financial advisor to discuss any legal or financial issues involved with credit decisions.
Published by permission from ConsumerInfo.com, Inc.  © 2017 ConsumerInfo.com, Inc.  All rights reserved.