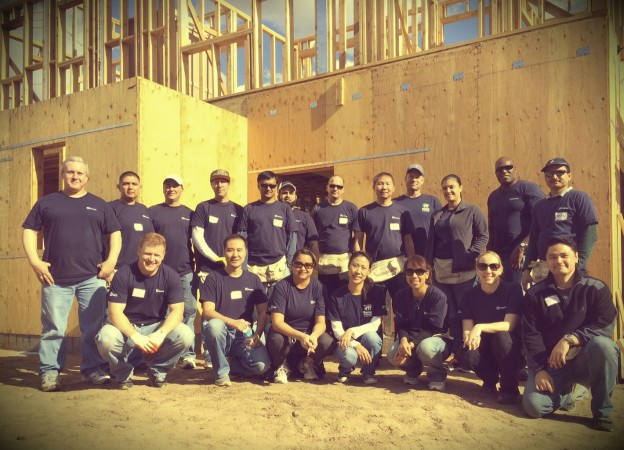 Charitable Giving Spreads Holiday Cheer Around the Office
It seems that the staff is really embracing with the holiday spirit helping others this season – and it's paying off! Team members of both Experian® and freecreditscore.com™ worked with a variety of local non-profit organizations this holiday season to raise funds, donate needed goods and spread holiday cheer.
Habitat for Humanity
This December, Experian partnered with the Habitat for Humanity of Orange County, a program that repairs and builds homes for low-income families in need of housing improvements. Over 30 employees gathered to help at two sites located in Santa Ana, CA in December to help build a home from scratch.
Soles4Souls
Soles4Souls, a global not-for-profit institution charged with fighting poverty, collects shoes to send to people in need. After just about a year of collections, we sent more than 1,000 pairs of shoes to them.
Toys for Tots
This holiday season, staff spread cheer with by sending more than 300 toys for local kids. Employees brought in new, unwrapped toys or gifts that will surely be appreciated this holiday season.
Adopt a Family
Adopt a Family is a program created by the Child Abuse Prevention Center that aims to help struggling families. Each family sends in their wish list and an employee will select which family member to adopt. Between Experian and freecreditscore.com, 22 local families will be given a variety of gifts this holiday season.
Soldier Boodle
In November, the teams partnered with Soldier Boodle, an organization run by the West Point Parents Club of Orange County who sends goodie boxes to soldiers abroad. Over 400 lbs. of food, drinks, games and other items were donated by our amazing teams.
American Red Cross, Disaster Relief for the Philippines
Together employees raised more than $37,000 to disaster relief efforts in the Philippines. Employees from across the world came through with an outpouring of support. Combined with matching funds from our leadership teams, Experian will be donating $150,000 to the Red Cross this year in response to the catastrophic typhoon that hit November 8.
Experian and freecreditscore.com's work doesn't end when the holidays are over. Along with our continued support of the Children's Hospital of Orange County and the Susan G. Komen Foundation, we are always giving back.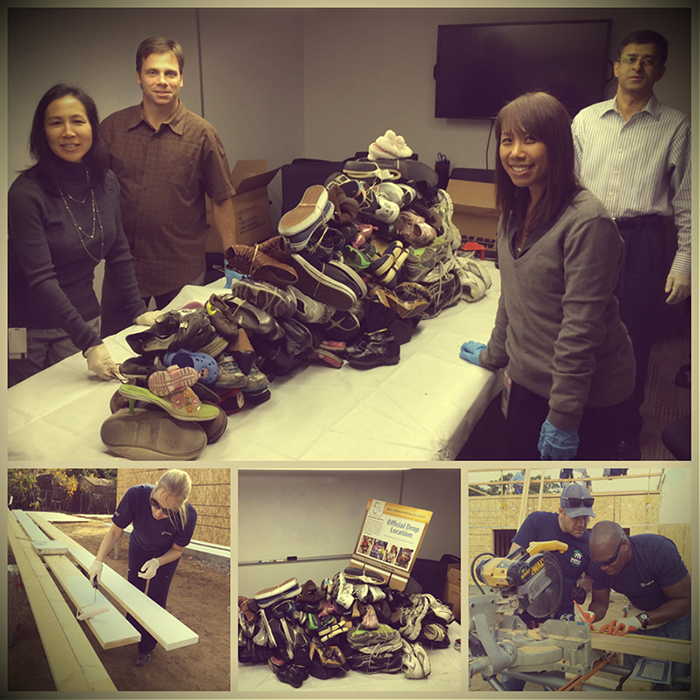 This article is provided for general guidance and information. It is not intended as, nor should it be construed to be, legal, financial or other professional advice. Please consult with your attorney or financial advisor to discuss any legal or financial issues involved with credit decisions.
Published by permission from ConsumerInfo.com, Inc.  © 2017 ConsumerInfo.com, Inc.  All rights reserved.