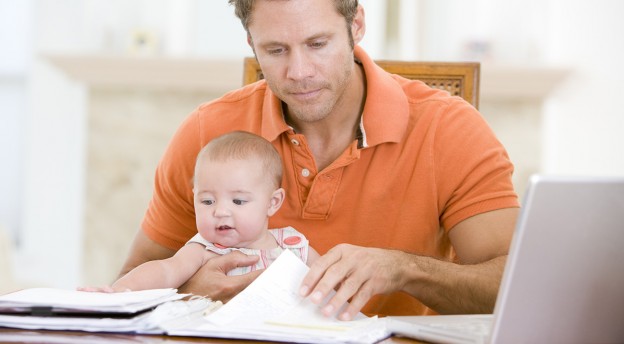 Your Child and Identity Theft
Though your little ones seem like improbable victims of identity theft or fraud, most perpetrators consider children easy targets due to their clean credit histories.  Criminals typically open fraudulent accounts and go unnoticed for years until young adults learn of the activity when applying for their first lines of credit.
To give some perspective, Richard Power of Carnegie Mellon CyLab recently published a report on child identity theft based on identity protection scans of over 40,000 U.S. children. Research found that an alarming 10.2% of the children studied had impersonators using their Social Security numbers. In comparison, among adults in the same population, the figure is 0.2%, demonstrating that identity theft is an issue for children as well.
Here are some steps to take, and things to keep in mind, in order to protect your child from identity theft:
•    Limit the availability of your child's Social Security number.
Be mindful of those who ask for your child's Social Security number. You could be asked for his or her Social Security number when signing up for soccer or applying for a library card. Ask the requester how they plan to use it, what steps they will take to protect it, and if there is any other form of identification that would be acceptable.
•    Keep your child's documents secure.
Securing your child's birth certificate and Social Security card is vital to keeping the identity of your little ones safe. If you keep their Social Security cards in your wallet, take them out now. You don't want to risk having your wallet stolen and their information compromised.
•    Keep an eye out for warning signs.
If your child starts to receive credit card offers or letters of account defaults, your child's identity has likely been compromised. Other warning signs of identity theft might include denial for a governmental assistance program for your child or family because someone associated with your child's SSN is already getting benefits.
Be aware that while strangers do commit child identity theft, it's far more common for children to be victimized by family members or someone the family knows.
•    Know how and when to check your child's credit report.
If you believe your child has been the victim of ID theft, you can obtain a credit report, but only do so if your child's identity has been compromised.
If you suspect your child may be the victim of identity theft, you can contact the Credit Reporting Agencies to check if a credit report exists in your child's Social Security Number. If no report exists, that's probably a good sign.
•    Consider enrolling in credit monitoring products tailored for your child.
Enroll in an identity monitoring product that is capable of detecting suspicious credit activity in your child's name. For instance,freecreditscore.com offers ChildSecure® as an add-on feature with membership enrollment. With this added option, a member gets alerts if someone applies for credit using their child's personal information.  If something suspicious is found, there is a dedicated fraud resolution agent available to help through the entire process.



No Credit Card Required
This article is provided for general guidance and information. It is not intended as, nor should it be construed to be, legal, financial or other professional advice. Please consult with your attorney or financial advisor to discuss any legal or financial issues involved with credit decisions.

Published by permission from ConsumerInfo.com, Inc., an Experian company.   © 2014 ConsumerInfo.com, Inc.  All rights reserved.