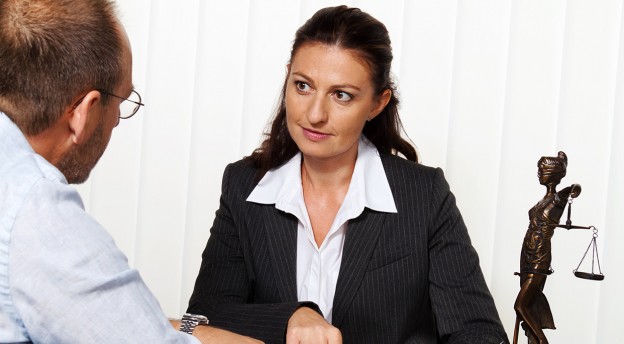 After Court Dismisses Bankruptcy
The dismissal of a bankruptcy case essentially sends you back to square one: You still owe the full amount of your debts, and creditors can come after you for payment again. However, your credit report and your credit score do not go back to the way they were before. The bankruptcy filing will show up in your report, and it could make a serious dent in your score.
It Stays on Your Credit Report
Filing a bankruptcy case creates a legal public record that appears on your credit report. That filing remains on your report even if the bankruptcy case ends up being dismissed by the court, although your report will note the dismissal. How long it remains depends on what kind of bankruptcy you filed. Chapter 7 bankruptcies are "liquidation" cases in which no debts are to be repaid and can remain on a credit report for up to 10 years from the filing date. Chapter 13 bankruptcies, in which a debtor comes up with a plan to repay some debts, can remain on a report for seven years from the filing date.
Your Credit Score is Still Affected  
Your credit score is calculated from the information in your credit report. Your bankruptcy case may have been dismissed, but since the filing remains on your credit report, it will continue to have an effect on your score. Every person's credit situation is different, so it's impossible to say exactly what the impact of a bankruptcy on an individual's credit score will be. However, according to Maxine Sweet, Experian's Vice President of Public Education, bankruptcy has a greater impact on scores than anything else. People who file for bankruptcy once are at high risk of filing again, so you might discover that lenders will deny you credit for as long as the filing appears on your report.
Other Bad Information Remains
Rare is the bankruptcy filing that comes from out of the blue. Filings typically follow a string of missed payments, debt defaults, collection notices and other actions. These negative items appear on your credit report, too, and they'll remain there after a bankruptcy dismissal. In fact, even if you file for bankruptcy and succeed in having your debts discharged, they still remain on your report. Most negative information can stay on your credit report for up to seven years, although unpaid tax liens can stay for 10 years.
It Takes Time to Recover
There's no quick and easy way to undo the damage a bankruptcy filing inflicts on your credit score. Only time can make the filing and the other negative information go away. In the meantime, you can take steps to keep the damage from getting worse and to start rebuilding a positive credit history. Pay your bills on time, and reduce your balances.
About the Author  
Cam Merritt has been a professional writer and editor since 1992, specializing in articles about personal finance and law. He has contributed to USA Today and the Better Homes and Gardens family of magazines and websites. Merritt has a Bachelor of Arts in journalism from Drake University.