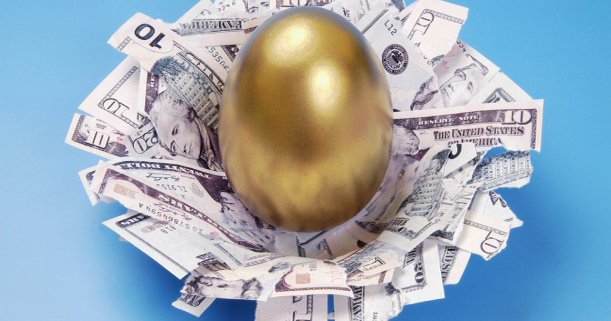 Creative Ways To Fund Your Retirement
You may already have dreamt up ways to occupy your golden years, but before you book a senior cruise, be sure you have enough savings to float your plans. Organizing your finances for retirement early will help you better plan for a financially stress-free future later.
Even if retirement investment accounts like IRAs and 401(k)s give you that sinking feeling, these seven creative ways to fund retirement will make saving for your future smooth sailing.
1. Cut down your expenses now. The fact is, the more you put towards retirement now, the lower your taxable income, too. So, do what you have to do: skip that latte once a week, cancel your gym membership and run at the park. Any cash you contribute towards your post-work funds is tax deductible, leaving more money in your pocket both now and in retirement.
2. Downgrade your abode. A roof over your head is a necessary expense, but do you really need all that space? Selling your home and purchasing a smaller dwelling or finding a rental in the suburbs versus downtown means you're spending less on housing and leaving more to allocate towards retirement.
 3. Pay off your mortgage early. For those stuck with a high interest rate, paying off your mortgage may make financial sense. Whether it's doubling up on your payments or paying off your home loan in a lump sum, being mortgage-free gives you more money for retirement and less loans to pay off during those years.
 4. Max out your 401(k) employer-matched contributions. It's pretty much free money in your pocket. Whether your employer matches 50-cents to every dollar, up to a certain percentage of your salary, or 100% of your contribution up to a certain percentage of your salary, taking advantage of this company-sponsored retirement subsidy will get you to your goals faster.
5. Leave your investments alone. Especially when the economy's tough and your retirement accounts are getting put through the ringer, it's vital to give your retirement funds time to recover from the losses. Letting the market get back up in the black will help you recoup your losses.
6. Increase the amount you contribute once you reach your 50th birthday. Your maximum contribution limitations are increased and the length of time to retirement has shortened, giving you more reason to save during your final years of employment.
7.Work longer. The more time you give yourself to save for retirement, the more money you'll have saved in your retirement account. Extending your years in employment will also boost your Social Security benefits, especially when you work beyond the average retirement age.
Even if it is only $25 per month, adding to your retirement investment accounts will eventually grow and help lessen your reliance on Social Security income once you're closer to leaving the daily grind behind.
This article is provided for general guidance and information. It is not intended as, nor should it be construed to be, legal, financial or other professional advice. Please consult with your attorney or financial advisor to discuss any legal or financial issues involved with credit decisions.
Published by permission from ConsumerInfo.com, Inc.  © 2017 ConsumerInfo.com, Inc.  All rights reserved