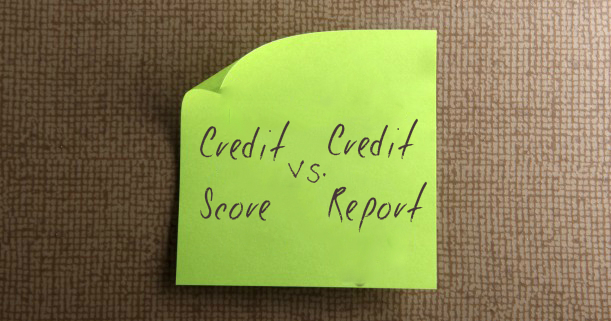 Credit Score vs Credit Report – What's the Difference?
Many consumers believe that there is only one credit report and one credit score to evaluate your credit behavior. The truth is each credit bureau has their own method for reporting credit behavior and there are multiple types of credit scores that lenders use to determine your credit worthiness.
A credit report is a detailed description of the financial decisions you've made including any recent credit line that has been opened in your name. Additionally, it may give you information about your current and past financial situations. It also includes a variety of personal information such as current and previous addresses.
When you submit an application to a bank or lender for new lines of credit, you will likely need to authorize the potential lender to check your credit report. Your credit report shows all of the companies you currently have lines of credit with, the balance you owe them and whether or not you've made your payments on time.
When banks and other lenders evaluate whether they will lend you money, your credit score is a factor in the decision process, because it gives them a snapshot of your financial behavior including (but not limited to) your past payment history and how you use your credit.
It's important to know your personal credit score because it can tell you where you stand financially. Before you apply for a mortgage, car loan or any other line of credit, it's a good idea to check your credit score to minimize surprises during the loan approval process. This way you have an idea of the type of interest, terms and agreements you will likely qualify for with the creditor you're interested in obtaining financing from.
It's also a good idea to monitor both your credit report and credit score to make sure you stay on track toward meeting you're personal finance goals. While both a credit report and a credit score are distinctively different, each gives you a snapshot into your financial well-being.
About the Author
Ginger Dean is the owner and founder of GirlsJustWannaHaveFunds.com where she empowers women to take charge of their finances.
This article is provided for general guidance and information. It is not intended as, nor should it be construed to be, legal, financial or other professional advice. Please consult with your attorney or financial advisor to discuss any legal or financial issues involved with credit decisions.
Published by permission from ConsumerInfo.com, Inc.  © 2017 ConsumerInfo.com, Inc.  All rights reserved.