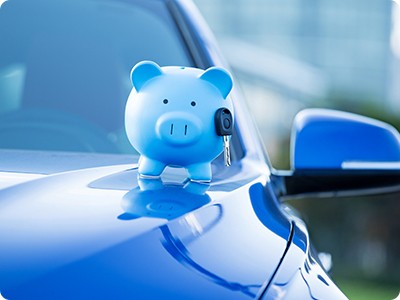 Save Money By Downsizing Your Car
There are many reasons to downsize your car. For some drivers, it's a way to save money. Smaller cars can also be more fuel efficient, reducing your carbon footprint. When you live in the city, a smaller commuter car can be easier to park in tight spaces. And, if you take pleasure in driving, some downsized cars are more nimble and provide more responsive handling. Alternatively, you may be looking at a smaller vehicle for fuel efficiency to help you go green.
The process of downsizing your car is the same whether or not you have a loan – you sell your old car and buy a new smaller one. The difference comes from the fact that you have to pay off your old loan and, for some buyers, take out a new one.
Prepare your old car for sale
While you might not want to spend a bunch of money on a car that you're just going to get rid of, making sure that it is clean, attractive and in good working order can help increase value. Having its interior and exterior washed and its paint waxed will help it look its best when it shows and is photographed for sale listings.
Investigate your finances
Check your credit report to see what kind of new car loan you can qualify for if you plan to take one out. Knowing what your credit report says not only gives you an idea of the rate and terms you might receive, but also gives you tangible information about your actual financial situation.
Do your homework
Estimate your old car's value based on used-car price guides. Bear in mind that dealers make their profit by purchasing cars for less than they sell them for. You may be able to get a higher price from a private buyer, although you'll have to do the work of preparing the car, finding a buyer and doing the paperwork for the sale and transfer yourself. If the value of your car is less than what you owe, you may have to come up with extra money to sell it and pay off your existing loan.
Bring in the professionals
Have your car's value estimated by a few dealerships to see what they will pay for it, since actual real world values can be different from what you get out of a pricing guide. If you aren't happy with their prices, you may want to sell your car yourself.
Put your pedal to the metal
Sell your car, pay off your loan with the proceeds, and buy a smaller car. As an added benefit, you'll get a notation on your credit report that you've successfully paid off your loan.
About the Author
Steve Lander has been a writer since 1996, with experience in the fields of financial services, real estate and technology. Lander holds a Bachelor of Arts in political science from Columbia University.
This article is provided for general guidance and information. It is not intended as, nor should it be construed to be, legal, financial or other professional advice. Please consult with your attorney or financial advisor to discuss any legal or financial issues involved with credit decisions.
Published by permission from ConsumerInfo.com, Inc., an Experian company.   © 2015 ConsumerInfo.com, Inc.  All rights reserved.