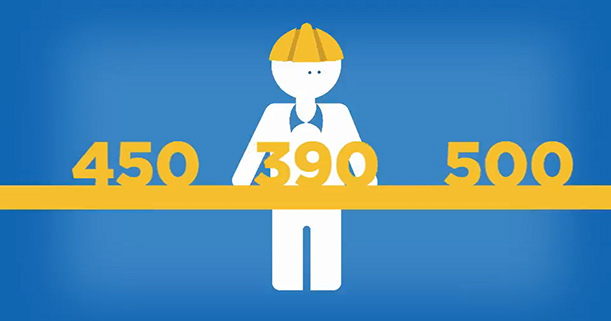 Video: Do Employers Check Your Credit Report or Score?
Wondering if employers check your credit report or score?
It used to be common for employers to check your credit.  But many states now are passing laws barring employers from checking your financial status or credit report.  If you're applying in a state that still allows employers to check your credit, your social security number, account numbers and year of birth won't be revealed.
Here's what the latest from the freecreditscore.com™ video series – Credit in 60 Seconds – tackles:
Can an employer check my credit report or credit score?
If an employer does check my credit, what information remains private?
The good news is that your credit report is only one of many factors that an employer could use to make a hiring decision. Your credit might not be top notch, but you still might get hired.
What's contained in your credit report is important. That's why it's important to make sure you check the information in your credit report regularly.
This article is provided for general guidance and information. It is not intended as, nor should it be construed to be, legal, financial or other professional advice. Please consult with your attorney or financial advisor to discuss any legal or financial issues involved with credit decisions.

Published by permission from ConsumerInfo.com, Inc., an Experian company.   © 2014 ConsumerInfo.com, Inc.  All rights reserved.