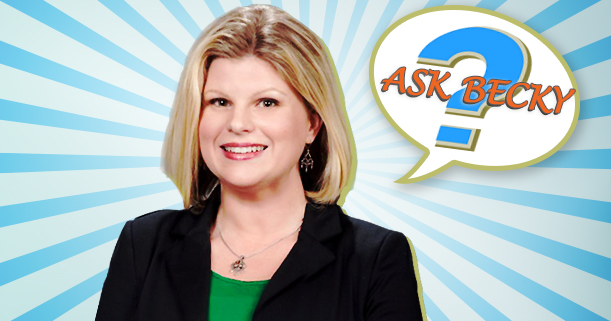 Facebook Q & A – How Can I Get Help Managing Personal Debt?
We really enjoy answering your credit queries during our Credit Q & A on Facebook. Last week, Becky Frost, Credit Ambassador, answered some great questions about managing debt.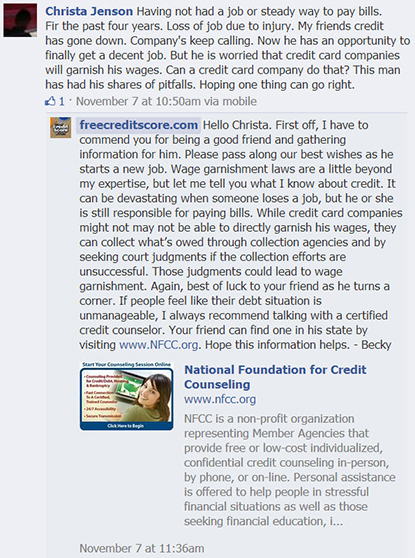 Sometimes in life, events occur that are outside the norm and we have difficulty handling the effects. We can be unsure of the choices we should make and we need assistance to help us know what options are the best for our situation.
Becky mentioned the National Foundation for Credit Counseling, which is a great resource for people who feel their debt is unmanageable and want to get help before it's too late. For those looking to avoid bankruptcy, which can impact your credit report for up to ten years, it's important to seek the assistance needed to keep your head above water.
If you think you probably have a handle on your debt, but are simply looking for additional resources to learn how to organize your finances better on your own, check out our our resource section which covers debt.
Still looking to have your questions answered? Read more about personal debt management here on our blog or join us on Facebook to ask Becky a question about credit yourself.
This article is provided for general guidance and information. It is not intended as, nor should it be construed to be, legal, financial or other professional advice. Please consult with your attorney or financial advisor to discuss any legal or financial issues involved with credit decisions.
Published by permission from ConsumerInfo.com, Inc.  © 2017 ConsumerInfo.com, Inc.  All rights reserved.