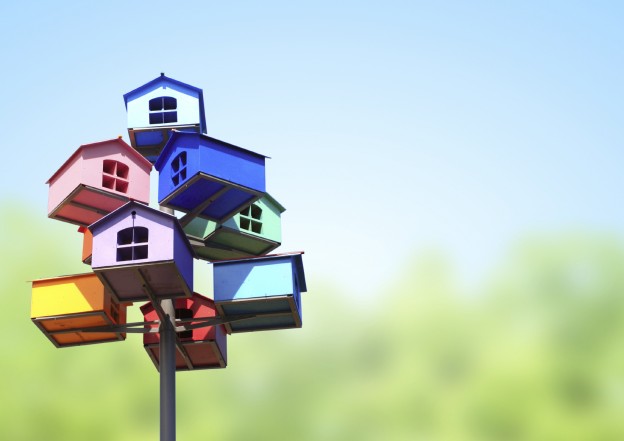 Four Key Guidelines to Becoming a First-Time Homebuyer
When it comes to credit transactions that have a huge impact on your life, buying a home tops the list. Manage the home-buying process well and you could settle in the home of your dreams with an appreciating investment. Get carried away and you may find yourself overspending on a home mortgage, which can be disastrous for your financial well-being.
Follow these simple guidelines to help stay on track when you're shopping for a home:
Know what's on your credit report before a lender asks to see it. Reviewing your credit report will clue you in to any changes you may need to make, and give you an idea of how easy – or difficult – it may be to secure a mortgage.
Get pre-approved for a mortgage before you home-shop. Sellers prefer pre-approved buyers, and you'll have a firm understanding of your hard limits in terms of budget.
Work with a real estate agent who knows the area and understands what you're looking for. Check out agent reviews on well-known real estate websites like Zillow, to find an agent that specializes in the area. A good real estate agent can help you save a bundle of cash when it comes to finalizing the terms of your total home costs.
Don't get caught up in cosmetics. Carefully look into the age of the home, the neighborhood it's located in and how well the home has been maintained. Spending a fortune on new plumping or framework far outweighs the costs of paint and carpeting.
Buying a home will be one of the biggest investments you will ever make. Ensuring you have a handle on your credit, knowing how much mortgage you can afford and understanding the buying process can help ensure it's also one of the most rewarding decisions of your life.
This article is provided for general guidance and information. It is not intended as, nor should it be construed to be, legal, financial or other professional advice. Please consult with your attorney or financial advisor to discuss any legal or financial issues involved with credit decisions.
Published by permission from ConsumerInfo.com, Inc.  © 2017 ConsumerInfo.com, Inc.  All rights reserved.