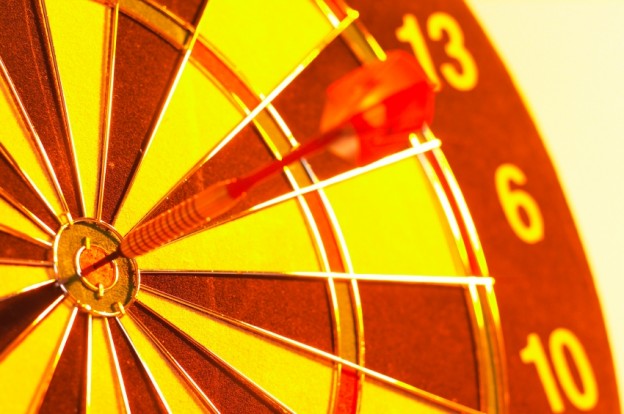 Four-Step Financial Goal Checklist
The end of the year is approaching, so it's a great time to look back over the year and ask yourself one important question: Did you meet your credit goals this year?
If the answer is "Yes," good for you! If not, it's time to reassess the steps you need to take to ensure your credit life is on track before the ball drops this New Year's Eve.
Here are four steps that can help:
1. Re-examine your credit goals – Will they be the same next year as they were at the beginning of this year? For example, if one of your New Year's resolutions was to down payment to buy a home, the start of a new year might be the perfect opportunity to make your move. Write down your goals and post the list somewhere that you'll see it often. The visual reminder will help you keep your eye on your goals.
2. Uncover personal pitfalls – If you didn't achieve your credit goals this year, what stood in the way? Was it a tendency to overspend in a particular area? Was it a dip in income? Was it a failure to pay yourself first and set aside some savings from every paycheck? Identifying what tripped you up this year will make it easier to avoid those pitfalls in the coming year. There are online resources as well, such as Score Planner™, that can help you see the impact on your credit score when you take different actions.
3. Perfect payment habits – Paying your bills consistently on time is one of the best things you can do for your credit score. If you have trouble following this golden rule of credit habits, look for ways to change that as a new year begins. Whether it's adjusting your personal budget to ensure there's always enough cash on hand to pay bills, or putting bills on auto pay to help ensure they're never late and unpaid, take the steps you need in order to improve this important part of your financial wellbeing.
4. Give yourself a pat on the back – Even if you didn't make your goals this year, you still deserve some credit. Setting the goals was an important first step in recognizing you have the power to take control of your credit. Now use that great first step as the impetus you need to take off running in the New Year!
This article is provided for general guidance and information. It is not intended as, nor should it be construed to be, legal, financial or other professional advice. Please consult with your attorney or financial advisor to discuss any legal or financial issues involved with credit decisions.
Published by permission from ConsumerInfo.com, Inc.  © 2017 ConsumerInfo.com, Inc.  All rights reserved.