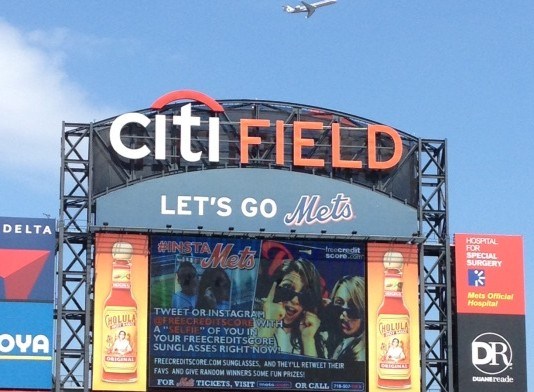 freecreditscore.com and the New York Mets Celebrate Summer!
From August 26th to the 29th the New York Mets, along with freecreditscore.com, hosted Summer Celebration. Thursday was the culmination of the event with a first-pitch giveaway and sunglasses for the first 10,000 fans at the ball park.
To add to the fun, fans were invited to post a "selfie" of the themselves wearing their sunglasses and tag our Instagram accounts or our Twitter account for the chance to win a prize and get retweeted by us. Prizes included autographed baseballs, hats and jerseys along with special guest experiences.
This article is provided for general guidance and information. It is not intended as, nor should it be construed to be, legal, financial or other professional advice. Please consult with your attorney or financial advisor to discuss any legal or financial issues involved with credit decisions.

Published by permission from ConsumerInfo.com, Inc.  © 2017 ConsumerInfo.com, Inc.  All rights reserved.