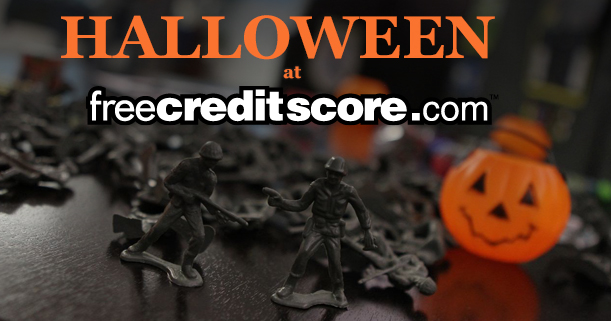 freecreditscore.com Employees Celebrate Halloween
Employees of the freecreditscore.com Costa Mesa, CA office put their creativity to the test with their annual Halloween celebration.
After decorating the office in some spooktacular décor, they competed in pumpkin carving, Halloween haiku, and candy corn counting contests.
The grand finale of the day was the costume contest where approximately 200 participants competed for bragging rights, and their chance at winning a prize donation to the charity of their choice.


Check out more photos on our Facebook Page!