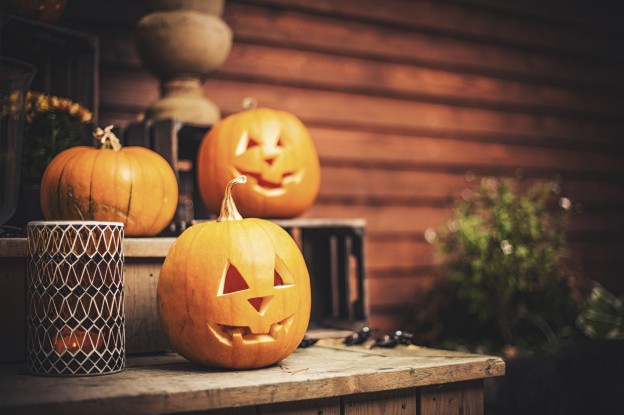 Frugally Fund Your Fall Home Project
Your next home improvement project doesn't have to break the bank. With a little bit of elbow grease and some hard work, you have can have a frugal and fun time getting your home ready for fall!
Consider these simple steps:
1.       Create a Budget – Before you start on any major renovations, decide how much money you're willing to spend and create a plan for funding your home improvement project. Prioritize each part of the project based on need, want and price. While splurging on new décor may seem tempting, other more functional elements, like the roof or plumbing, may need to take precedence.
 2.       Get Organized – Decluttering and deep cleaning are two of the best home improvement tasks you can tackle. Add curb appeal to your home by sprucing up the front of the house to give guests a warm welcome. Home experts at Zillow offer several inexpensive ways to perk up your porch, perfect for just about any time of the year.
3.       Do It Yourself – Hesitate for just a moment before hiring a handy man. Tackling the project yourself can be more rewarding for your mind and your wallet. Start with the tasks you know you can do yourself and if then if any are beyond your expertise, reach out to your friends and family for support. You'll be surprised at how much you can accomplished with a little pizza for your crew.
This article is provided for general guidance and information. It is not intended as, nor should it be construed to be, legal, financial or other professional advice. Please consult with your attorney or financial advisor to discuss any legal or financial issues involved with credit decisions.
Published by permission from ConsumerInfo.com, Inc.  © 2017 ConsumerInfo.com, Inc.  All rights reserved.