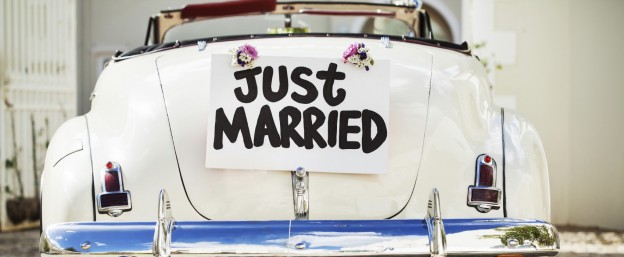 Happily-Ever-After Your Identity
Most brides-to-be will take their husband's last names after saying their vows. The tradition has been around for centuries, and in modern times is a way for couples to demonstrate their commitment to each other, and their bond as a family.
But changing your name in today's digital era is also fraught with perils that simply didn't exist when the name-changing tradition first took root. Today, it's vital to protect your identity while you change your last name.
First, start the process as part of your wedding planning. Make a list of all the places where you'll need to change your name, including your Social Security card, driver's license, passport, bank accounts, vehicle registration, health insurance, credit cards, utility providers, mobile provider, etc.
Second, contact each organization to learn the procedure for changing your name in its records. Ask for a specific department and/or contact person who will manage the information and change, and ask what security measures are in place to protect your information throughout the process.
Third, after your wedding ceremony, you'll need to notify all those agencies and companies of your name change. It's best to do so in writing, using the contact information you gathered before the wedding. Even better – do the paperwork and legwork in person wherever possible, such as at the Social Security office, the bank or Motor Vehicles office. Keep in mind, virtually everyone will want to see a copy of your marriage license to verify the name change.
Closely monitor your credit activity, checking it at least once a month for the first year after your name change. A credit monitoring service may be valuable, especially if you have any reason to believe your identity may have been compromised during the name change process.
While changing your name is just one detail to remember when planning your big day, be sure you're aware when giving your personal information to vendors, coordinators and even distant relatives. While most people mean well when helping you plan your wedding, you should always been the one in control of how your personal information is handled.
This article is provided for general guidance and information. It is not intended as, nor should it be construed to be, legal, financial or other professional advice. Please consult with your attorney or financial advisor to discuss any legal or financial issues involved with credit decisions.
Published by permission from ConsumerInfo.com, Inc.  © 2017 ConsumerInfo.com, Inc.  All rights reserved.