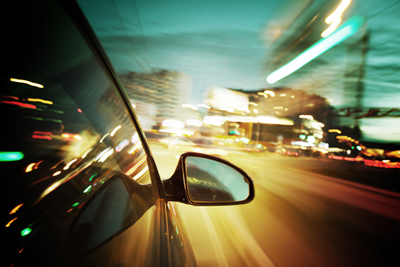 How to Refinance Your Auto Loan
Whether you choose to refinance your car loan to secure a lower interest rate or are simply short on cash, your credit score is a major factor in your auto lender's decision to approve your application. Before you can start adding up your savings, learn the factors that go into refinancing your auto loan.
How Does an Auto Refinance Work?
Similar to a mortgage refinance, an auto refinance changes the current term of your loan. When you submit your application, you can request a lower interest rate, which will reduce the amount of interest charges paid over the balance of your loan. Or, you can request to extend the term of your loan to lower your monthly auto payments and pay off the balance of your loan over a longer period of time.
Which Factors Are Weighed Into a Lender's Decision?
Along with the amount of your remaining loan and the condition of the auto industry itself, your lender will consider your credit score when reviewing your application for an auto loan refinance. The good news is that if your credit score has improved since you first secured your car loan, you might qualify for better terms and interest rates than you currently have.
How Can I Improve My Chances of Getting Approved?
Before you submit an application for an auto loan refinance, check your credit report and credit score to see where you stand. For those with a less-than-stellar credit score, making on-time monthly payments on your auto loan helps raise your rating.
Then, shop around with a number of different financial institutions and find the lender with scoring requirements that coincide with your credit score to improve your chances of getting approved. Finally, take advantage of online auto loan calculators to help you determine how much you stand to save before determining with which lender you'd like to work.
Be Sure To Read the Fine Print
Although refinancing your car loan can lead to considerable savings down the road, be sure to verify any additional fees your lender may tack onto the new auto loan for an auto loan refinance. These charges are typically minimal, but your best bet is to have all the information before you refinance an auto loan.
This article is provided for general guidance and information. It is not intended as, nor should it be construed to be, legal, financial or other professional advice. Please consult with your attorney or financial advisor to discuss any legal or financial issues involved with credit decisions.
Published by permission from ConsumerInfo.com, Inc.  © 2017 ConsumerInfo.com, Inc.  All rights reserved.