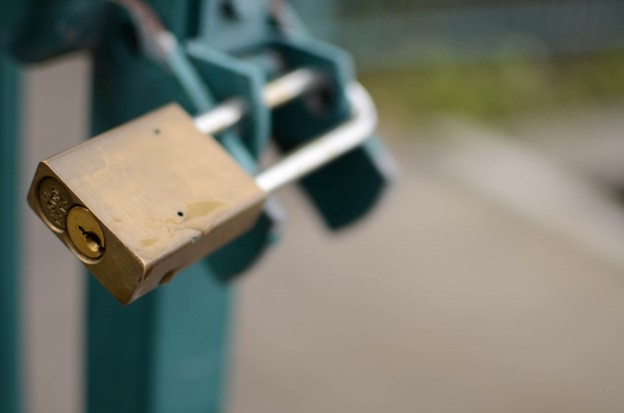 In the News: Target Credit Card Breach Makes Identity Protection Top of Mind for Consumers
We've received a lot of questions about the Target credit card breach and how it may impact consumers like you. Here are the answers to four of the top questions asked to help educate yourself on keeping your identity protected.
There are important steps to take if your personal information has been compromised in a data breach. Specifically with this breach, we've collected some helpful information for you:
1. What can I do to protect myself?
If you used a credit or debit card at Target from November 27 – December 15, 2013, you should check the card's account online and look for any transactions that are not yours. If you find any, contact the customer service number on the card immediately and ask them what to do next.
If nothing seems out of order, then you'll want to keep close watch over that card's monthly statement when you get it. If you can access your statement online, that's even better since you won't have to wait for it in the mail.  It is also a good idea to contact the customer service number on the card anyway and ask if they are cancelling cards and reissuing new ones,  or if they'll be putting special alerts on them to be activated by suspicious activity.
2. Should I close my credit card?
You'll likely want to call the customer service number on the card and talk to the representative before making that decision. They will likely have a better idea as to whether or not you should cancel. If you don't need the card for the holidays, or you have another card you can use, canceling it and requesting a new one is a good way to avoid credit fraud on that card. But, with the holidays in full swing and travel booked for many Americans, you may need those cards.
3. Can freecreditscore.com do anything for me?
As Target announced, the account numbers, names on the account, the CVV (that 3 or 4 digit security code on your card) and expiration dates were compromised. Fraudulent use of that information is handled by the credit card issuing companies. If anyone increases the balance on the credit card, that balance shows in your credit report, but not the individual transactions. So, your credit report isn't impacted by individual transactions on the card. Those details reside with the credit card issuer.
If you are a member of freecreditscore.com, you receive credit report alerts that notify you when a new credit account has been opened or if your credit report has been reviewed as part of the process to approve a credit application. If the alert reflects activity that's not yours, then there is a possibility that identity fraud has occurred. When we get asked, "Why is credit monitoring important?" – We are happy to share stories of members who have told us that an alert they received from freecreditscore.com helped them address the signs of identity theft more quickly
4. What else can I do?
Currently Target is providing a page with recommended actions for its customers on their corporate website. Also, it is always a good idea to regularly check your credit report. That will help you see more quickly if there is any information that doesn't look right showing up attached to your personal information.
This article is provided for general guidance and information. It is not intended as, nor should it be construed to be, legal, financial or other professional advice. Please consult with your attorney or financial advisor to discuss any legal or financial issues involved with credit decisions.
Published by permission from ConsumerInfo.com, Inc.  © 2017 ConsumerInfo.com, Inc.  All rights reserved.