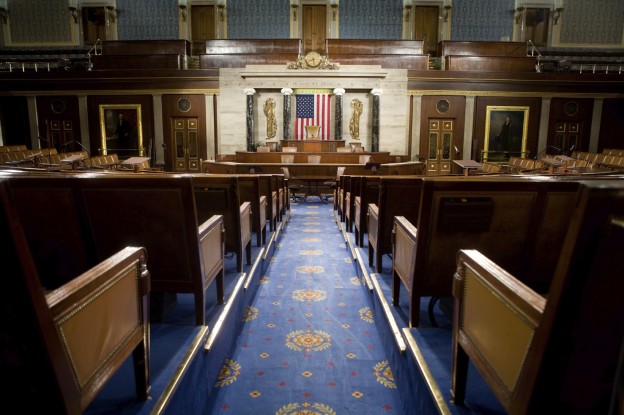 In the News: The Government Shutdown & Identity Protection
Everyone is talking about the federal government shutdown. Regardless of where you stand politically, there are some far-reaching implications that could impact you, spanning from the national parks being shutdown to US Food and Drug Administration (FDA) safety inspections being halted. Not as widely discussed is the closure of the Federal Trade Commission (FTC) and Do Not Call Registry, which could impact the world of identity protection. Here's what you need to know:
What are these entities?
The FTC has been the consumer protection agency in the US since 1914. When you are a victim of identity theft, you obtain an Identity Theft Report from the FTC. But, as part of the government shutdown, the FTC is closed.
The Do Not Call Registry was started by the FTC in late 2003 so that consumers could opt out of receiving unsolicited calls.
How does this relate to protecting your identity?
First of all, scammers could try to take advantage of the fact that you can't file a complaint with the FTC or National Do Not Call Registry. If you suspect a call you get is fraudulent, or an email you receive is a scam that's trying to get your personal information, document the details of the request. Then err on the side of caution. Don't give out personal information that could put your identity at risk. (This is a good rule of thumb anytime, by the way!)
Also, if you are a victim of identity theft or identity fraud during the government shutdown, you will have to wait to submit your information to obtain an Identity Theft Report from the FTC until their operations resume.
So what can you do to protect yourself?
1) Be a smart consumer – Remember to guard your personal information carefully. There are ways you can work to better protect your personal information online. Identity theft is on the rise and keeping your confidential information protected will always be something that you'll want to do – whether the government is shut down or back up and running.
2) Be informed – Checking your credit report regularly can help you see if there is inaccurate or fraudulent information on your credit report. Enrollment in a credit monitoring membership like freecreditscore.com can help you keep an eye on things, too.
3) If you do suspect you have been the victim of identity theft, you definitely want to review your credit report and you may need to contact one of the credit bureaus (Experian, Equifax, or Transunion). If you think your identity has been compromised, there are some steps you can take even while the government is shut down.
The government shutdown hopefully won't last long. The last one, which began in 1995, lasted less than a month. And when the government gets back up and running, you'll still want to stay informed and be proactive about protecting your identity.
This article is provided for general guidance and information. It is not intended as, nor should it be construed to be, legal, financial or other professional advice. Please consult with your attorney or financial advisor to discuss any legal or financial issues involved with credit decisions.
Published by permission from ConsumerInfo.com, Inc.  © 2017 ConsumerInfo.com, Inc.  All rights reserved.