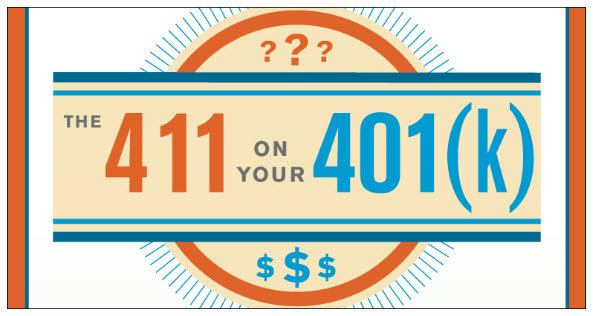 Infographic: The 411 on Your 401(k)
Did you know – saving for retirement can be easy, affordable and tax-exempt in many situations?
Saving for retirement is key to financial stability once you leave the workforce. Learn more about 401k plans to see how you can take advantage of the benefits of saving sooner rather than later.

It's never too early to learn about your retirement options. Our blog has several articles about retirement that can help get your research started. You can even estimate how much you would like to save for retirement, use one of our free online calculators in our resource section!
This article is provided for general guidance and information. It is not intended as, nor should it be construed to be, legal, financial or other professional advice. Please consult with your attorney or financial advisor to discuss any legal or financial issues involved with credit decisions.
Published by permission from ConsumerInfo.com, Inc., an Experian company.   © 2014 ConsumerInfo.com, Inc.  All rights reserved.