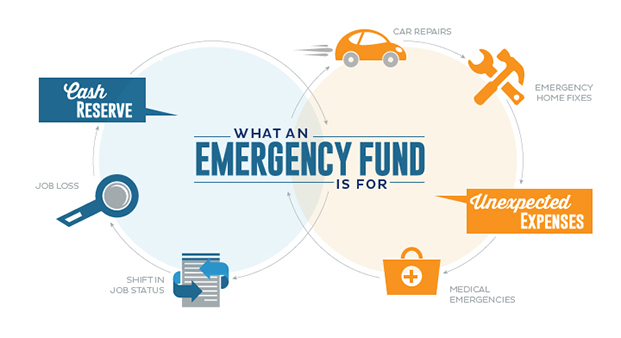 Infographic: Dollars and Sense: Emergency Fund 101
Building an emergency fund can sometimes seem daunting. It can be easy to put off if you need money for other things. But, that unexpected big expense can be a stress on your budget, cause you to build up more debt and could even impact your credit if you need to take on additional loans or rack up spending on your credit cards.
This helpful infographic breaks down an emergency fund and looks at how common they really are amongst Americans. Setting aside three to eight months of what you need is ideal and we even lay out some suggestions based on what other folks are already doing.
Looking for additional resources on emergency funds and saving up money? Check out our put money towards an emergency fund or pay off debt.
This article is provided for general guidance and information. It is not intended as, nor should it be construed to be, legal, financial or other professional advice. Please consult with your attorney or financial advisor to discuss any legal or financial issues involved with credit decisions.
Published by permission from ConsumerInfo.com, Inc.  © 2017 ConsumerInfo.com, Inc.  All rights reserved.