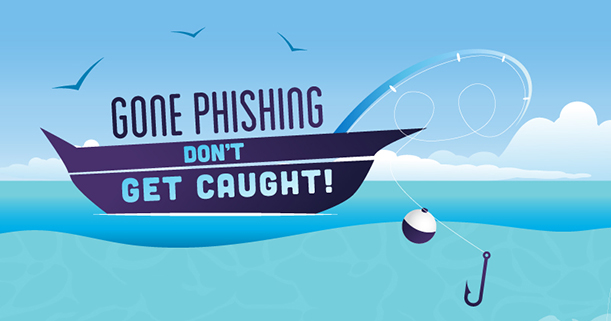 Infographic: Gone Phishing? Don't Get Caught
Online phishing schemes are a global problem—and one that has grown more pervasive and more damaging each year, with an estimated monetary loss in 2013 of $5.9 billion. Are you savvy to the classic scams of phishers? Phishers ply their trade through a variety of methods that appear as legitimate and sincere requests for information—with an increasingly deceptive set of tactics to create the illusion that their request for your information is real.
Go into the 'deep blue yonder' with our infographic, and learn more of the fine points about how your data can be vulnerable to phishers—it's never the wrong time to start taking better care of your information online.

This article is provided for general guidance and information. It is not intended as, nor should it be construed to be, legal, financial or other professional advice. Please consult with your attorney or financial advisor to discuss any legal or financial issues involved with credit decisions.
Published by permission from ConsumerInfo.com, Inc., an Experian company.   © 2014 ConsumerInfo.com, Inc.  All rights reserved.