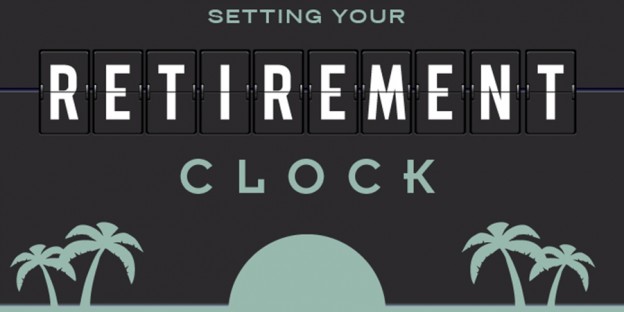 Infographic: Setting Your Retirement Clock
There is no time like the present. This is especially true when it comes to saving for retirement. And while you may never know the exact date you'll cash in, it's never too early to start planning for the day it comes.
In this freecreditscore.com infographic, we explore the many ways to prepare for retirement, whether you're five, ten or even twenty years from the day you'll retire.

Interested in exploring other retirement planning tools? Our blog covers retirement to educate you on the topic and our retirement planning calculators can help you determine the amount you'd like to save.
This article is provided for general guidance and information. It is not intended as, nor should it be construed to be, legal, financial or other professional advice. Please consult with your attorney or financial advisor to discuss any legal or financial issues involved with credit decisions.
Published by permission from ConsumerInfo.com, Inc.  © 2014 ConsumerInfo.com, Inc.  All rights reserved.