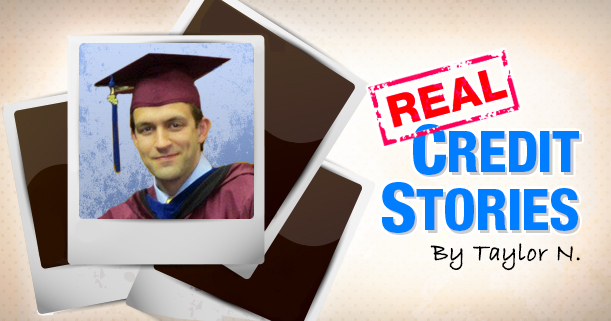 Life Lessons in Paying Back Your Student Loans
I kind of knew that going back to school for my MBA would impact my score and my bank account, but I had no idea how true that would be! Mentally, I tried to put a positive spin on my impending school loan payments: I thought it might even be good for my credit score if I had a large, open line of credit. I couldn't have realized what a tight budget my loans would force me to live on, nor the level of credit risk they would bring into my life.
When you go back to school, you usually have to take out a loan. Obviously, tuition is really expensive. You have an idea of what your loan payments will be when you graduate, but you do not realize how expensive they are going to be and feel in the context of your daily life.
Shortly after I graduated from Arizona State, I was hired at Experian in Costa Mesa. I had to move nearly 400 miles to start my new position, and also find a place to live. While I tried to take my new salary into account, I didn't really know just how expensive moving to California would be.
I did some due diligence and vetted out apartments near my new office. I created a budget that included new furniture, food and other expenses. I even crunched the numbers on tax and inflation – I work in analytics, so I enjoy numbers in a sense that borders on perverse.
While I knew living in Orange County would be more expensive than Tempe, and had crunched some figures, I had not internalized how the expense would feel in my daily life. My loan payments and my rent turned out to be roughly the same amount, so I needed a roommate or I would be living beyond my budget already. The increased liquidity risk from my loans also meant that I would be able to put some savings away, but not nearly as much as I'd hoped, which is a disappointing concept to someone who understands compound interest.
Fast forward to today: I have been living with these payments for about two years now.  It's going to take a little longer to reach financial goals, like buying a house or having a solid retirement savings, than I would probably like. Student loans make you feel like you are 'behind' before you even 'begin' (forget those dreams of a near-future nest egg). But while the payments are a sacrifice, I know that grad school was an investment worth making. By making my planned installments on time and in full, i.e., creating a positive payment history, I'm protecting my credit and my future.
Taylor N. is an actual employee at freecreditscore.com. This story is his… really his. Every story differs.
This article is provided for general guidance and information. It is not intended as, nor should it be construed to be, legal, financial or other professional advice. Please consult with your attorney or financial advisor to discuss any legal or financial issues involved with credit decisions.
Published by permission from ConsumerInfo.com, Inc., an Experian company.   © 2014 ConsumerInfo.com, Inc.  All rights reserved.