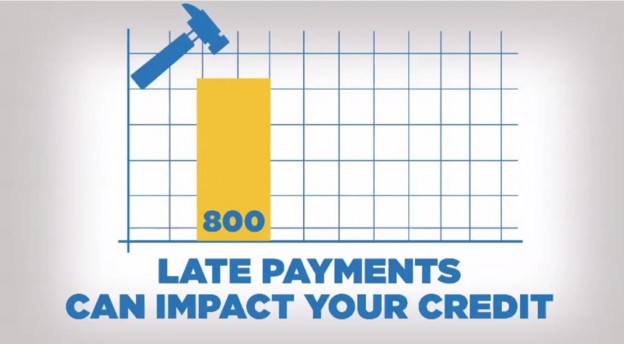 Video: Does One Late Charge Impact Your Credit Score?
It's easy to overlook paying a bill. You're busy—and life is happening, sometimes at a frantic pace. Other things, like a change in income or sudden emergencies, can stall bill payments. Yes! Late payments can impact your credit score, but it's difficult to tell how much because each scoring model takes different factors into consideration.
This latest Credit in 60 Seconds video shows you:
How late payments can impact your credit score
Why one late payment, while not good, is still better than several
Paying your bills on time is essential if you plan to have good credit. And speaking of good credit, if you've recently noticed a change in your score, there could be several reasons why. You can explore the reasons, and discover more about your credit score and how it relates to your credit report, at freecreditscore.com.
This article is provided for general guidance and information. It is not intended as, nor should it be construed to be, legal, financial or other professional advice. Please consult with your attorney or financial advisor to discuss any legal or financial issues involved with credit decisions.

Published by permission from ConsumerInfo.com, Inc., an Experian company.   © 2014 ConsumerInfo.com, Inc.  All rights reserved.