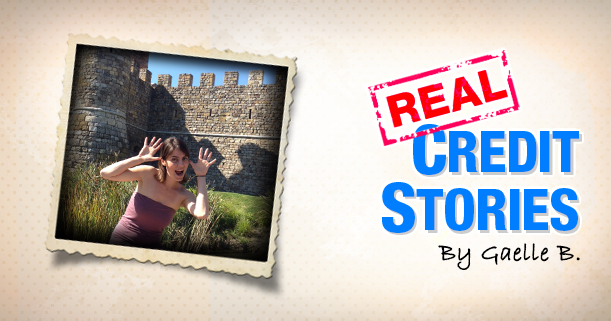 Overcoming International Credit Challenges
I'm originally from France, where the notion of good or bad credit is not exactly the same as it is in the U.S. When I moved to attend graduate school, I pretty much had no credit history, even though my credit in France was in great standing.
So after moving to California from Paris (where the public transportation is awesome), I quickly realized that I needed to buy a new car if I wanted to survive! I bought my first car with cash from another student on campus. It was good enough to help me run my errands and drive to campus.
After graduating, I moved for a job opportunity. Unfortunately my car didn't make it. It died on the way. So I decided to purchase another car. But this time I wanted one that would last me a little longer. Plus I was told by a friend that it would be best to finance a car if I wanted to start building my credit.
I went and test drove several cars. I finally settled on one and when it was time to talk about financing, I quickly got denied. I went to a second dealership to be denied again. At a third one, I was denied again! I had no idea that on top of having no credit, getting several hard inquiries at once would hurt my credit even more.
I finally got "lucky" when a dealership agreed to finance the purchase of a new car at 22.8% plus the help of a co-signer. If I had known better, I would have started building my credit while in school and would have inquired about what could impact my credit positively and negatively so I could be better prepared for a larger purchase. I eventually went ahead with this loan and its high interest rate – I guess I had to start somewhere.
After a few months I eventually managed to refinance my auto loan with a local credit union at a much better rate. I eventually paid off the loan, managed to get approved for a couple of credit cards, and today, I'm in a good place with my credit score and much better educated. I guess I learned the hard way!
My husband and I purchased a home a few years ago and this time, I knew how important good credit would be in the process. We both had excellent credit and managed to qualify for the best interest rates at the time. YAY!
Gaëlle is an actual employee at freecreditscore.com. This story is hers… really hers. Every story differs.
This article is provided for general guidance and information. It is not intended as, nor should it be construed to be, legal, financial or other professional advice. Please consult with your attorney or financial advisor to discuss any legal or financial issues involved with credit decisions.
Published by permission from ConsumerInfo.com, Inc., an Experian company.   © 2014 ConsumerInfo.com, Inc.  All rights reserved.