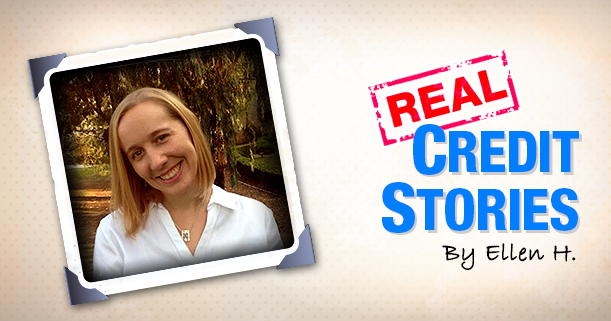 Real Credit Stories: A College Course in Credit Card Debt
My mom did a great job of teaching me how to budget money and manage my finances when I was growing up. We learned how to budget money, to pay off our credit cards every month and how to save money for emergencies.
And then I went off to college. Don't get me wrong… I did my work to keep my scholarship, but I wanted to soak in every experience. My junior year of college, I went to London for study abroad. And I racked up credit card debt. I went to Ireland with some friends. I visited museums and pubs and castles in the Irish countryside. And I knew I couldn't pay for it. But, I figured I'd be graduating and I had a mindset that I would have a salary soon enough and would be able to pay it off no problem.
Fast forward two years – I'm newly graduated and get a job with a really crummy salary because the job market was TOUGH.
Fast forward another two years when I ended up paying a higher interest rate when I bought my first house because my credit score was less than stellar.
Fast forward to present day – My score is up and I make sure my payments are on time.
What I learned:
1)      Making those payments on credit cards is super important to making sure your score doesn't drop. Being over 30 days late or more and maxing out your credit cards can impact your credit.
2)      Monitoring your credit matters. Free resources like Score PlannerTM that are available to everyone can help you recognize how changes in your credit information may impact your credit score.
3)      A good budget can help you in many ways. Determine how much you need to budget to pay off credit card debt. There are usually ways you can make it work.
4)     It's never too late to change your ways. Stop. Breathe. Move on.
Ellen H. is an actual employee at freecreditscore.com. This story is hers… really hers. Every story differs.
This article is provided for general guidance and information. It is not intended as, nor should it be construed to be, legal, financial or other professional advice. Please consult with your attorney or financial advisor to discuss any legal or financial issues involved with credit decisions.
Published by permission from ConsumerInfo.com, Inc.  © 2017 ConsumerInfo.com, Inc.  All rights reserved.