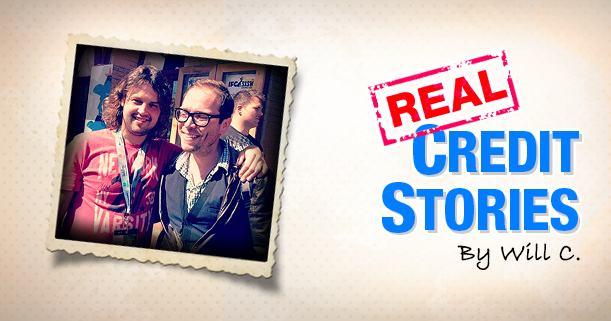 Real Credit Stories: Achieving Best-in-Class Credit
My mom deserves all the credit…
When I was 18, my mom immediately told me to enroll for a credit card so I could start building up my credit. How could a teen argue with that one?  Then she gave me a speech about how credit worked but I was too busy thinking about what I was going to buy with my newfound magic money supply.
So, I hopped on a train, moved to New York for college, and had a jackpot of unlimited funds.
Fast forward a few months and I started to get pretty liberal with my spending. That ended at 4 a.m. when my credit card was declined after I tried to buy a subway ticket, and I had to take the long walk home across the Williamsburg Bridge in February.
Well, that was a sobering experience for me.
I should have paid more attention to that speech. Fortunately mom was willing to go through it again. She taught me how to get myself out of this mess: Always make at least the minimum credit card payments, check my score regularly, and keep my eye on my credit limit. I also learned how my interest rates impact the balance I owe on my credit card.
A few years later, I had whittled down the collegiate debt, and enough time had passed since the Manhattan debacle that my score was in great shape.
I was so thankful for my mother's great advice. A decade or so later, I went in to buy a car. The car guy went to check my credit and I couldn't help but have Williamsburg Bridge flashbacks. Approved! Following my mom's great advice, I had come a long way with my credit.
Thanks, ma.
Will C. is an actual employee at freecreditscore.com. This story is his… really his. Every story differs.
This article is provided for general guidance and information. It is not intended as, nor should it be construed to be, legal, financial or other professional advice. Please consult with your attorney or financial advisor to discuss any legal or financial issues involved with credit decisions.
Published by permission from ConsumerInfo.com, Inc.  © 2017 ConsumerInfo.com, Inc.  All rights reserved.