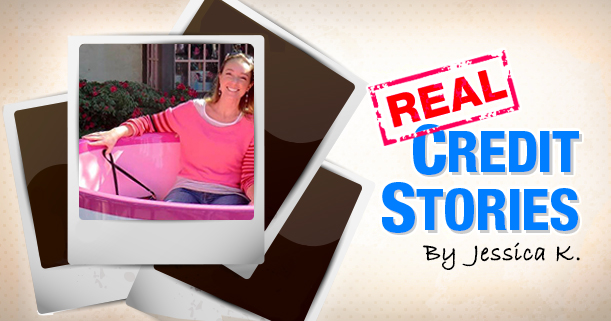 Real Credit Stories: Balancing Books and a Budget
My credit story starts just days before my first day in college. My father had taken me to the bank and helped me sign up for a credit card. I think he may have explained how it worked and that I needed to be responsible about paying it off right away, but all I saw were dollar signs! At the time, I didn't quite grasp the concept that a credit card wasn't free money.
With that said, I learned my lesson the hard way– back when CDs were still a thing. I went on a shopping spree and bought all the music I had been dying for within the last year. I got in the habit of paying the minimum, but I continued to accumulate debt on the credit card.
I always thought if I just paid the minimum credit card balance. I would be fine, but the APR rate on my credit card was so high that I soon realized that just wasn't cutting it. I don't remember the first time I checked my credit score, but it was something I dreaded as I learned that my credit history was affecting my financial future.
About five years ago I was able to buy a new car, but because my credit was not up to par, I was hit with a higher interest rate. This definitely helped me realize all my credit mistakes in the past and influenced me to be more responsible with my credit.
Fast forward to today: I have paid off all of my credit card debt and throughout the last few years, I have gained a bit of wisdom about credit and how important it is. I realized that with free resources like Score PlannerTM, you can find out what kind of behavior will likely impact your credit score. I now have a very good credit score because of the actions I took to pay off my credit cards and I've become a more responsible consumer.
Jessica K. is an actual employee at freecreditscore.com. This story is hers… really hers. Every story differs.
This article is provided for general guidance and information. It is not intended as, nor should it be construed to be, legal, financial or other professional advice. Please consult with your attorney or financial advisor to discuss any legal or financial issues involved with credit decisions.
Published by permission from ConsumerInfo.com, Inc.  © 2017 ConsumerInfo.com, Inc.  All rights reserved.