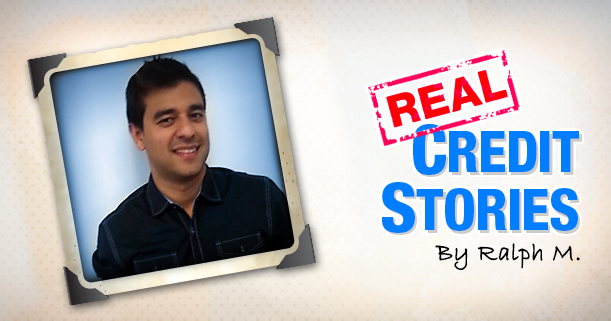 Real Credit Stories: Creating a Credit Report Across Countries
I'm originally from Canada and while still working on a temporary sponsored visa here in the United States, I found myself in an interesting predicament.
I needed lines of credit but I didn't have any record of credit in the United States. Only Canadian credit.  And when I attempted to apply for credit in the U.S., I was met with several challenges.
First, when I moved, I had my credit checked by my rental management company, utilities and internet provider. The management company ultimately charged me an increased deposit because I had no file but did grant me approval.
Then, I received a credit card offer from a company who promoted how easy it would be to secure approval – even if I wasn't originally from the United States. But after my credit was checked, my application was declined because there was either not enough information on file or I had a negative mark on my report.
So I signed up for freecreditscore.com™ but learned I had no score because there was no data on file in the U.S. for me. Luckily, the customer service representative was very helpful and offered to refund my membership cost. But I was still not getting anywhere.
Furthermore, the costs of international transactions were mounting on my Canadian credit card and I knew I needed to attain U.S. credit in order to get out from under the added financial burden.
My Turning Point
I sought out a bank that had branches in both countries – Royal Bank of Canada. They looked up my credit in Canada and then granted me a U.S. card. I explained my situation and the bank representative let me know they would share my file with the U.S. bureau. After the first month of paying my credit card balance – BOOM – I had a credit score.
Unfortunately, the U.S. bureaus still tracked my inquiries, so once I received my score, it wasn't as if I started my credit from scratch. Luckily, I'm pretty responsible with my spending habits, so my credit usage wasn't considered irresponsible.
Long story short – A good lesson for those looking to work long-term in the United States is to take it from me and look for a bank that has branches in both countries before relocating. Consider opening a line of credit and ask if it can transfer information to the U.S. bureaus. Choose this route instead and hopefully your financial story won't have as many twists as mine.
Ralph M. was an actual employee at freecreditscore.com. This story is his… really his. Every story differs.
This article is provided for general guidance and information. It is not intended as, nor should it be construed to be, legal, financial or other professional advice. Please consult with your attorney or financial advisor to discuss any legal or financial issues involved with credit decisions.
Published by permission from ConsumerInfo.com, Inc.  © 2014 ConsumerInfo.com, Inc.  All rights reserved.