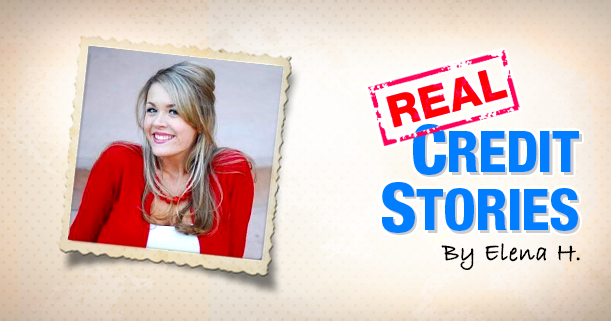 Real Credit Stories: Facing Fraud for the First Time
When I was 18 years old, I desperately needed a new car to commute to work and school. I was making decent money working at a nearby restaurant and saved every penny I could for the down payment on a reliable vehicle.
When I thought I had enough cash to start loan shopping, I checked my savings account to find that not only was it wiped clean, I had overdrafts fees consuming the little cash left in my checking account. This was before online banking was readily available, when consumers had to rely on monthly statements and checkbooks to keep track of cash flow.
After a quick call to my bank, a representative restored the funds into my account pending an investigation of the activity. Unfortunately, the investigation showed evidence that activity wasn't fraudulent and the bank again debited my account for the funds and fees and I was back to where I had started. I was devastated and completely lost.
So, I enlisted the help of my mom. She helped me indication of identity theft.
After placing a fraud alert on my credit profiles, we worked with a non-profit consumer advocacy group to further investigate the transactions. It was later determined that the identity thief used my personal information to have debit cards, credit cards and even Arizona ID cards created in my name. We also found that some of the collections originated from a casino in Arizona. Since I was only 18 years old and not allowed in the casino, this was enough evidence to prove the activity was indeed fraudulent.
Overall, it took dozens of phone calls, emails and letters over a period of several months to get the funds reinstated to my account and the information in my credit report corrected. Though it was a frustrating experience, I learned a lot about personal credit and my role in managing it. Now, I check my credit report about once a month and review my online banking activity almost every day.  I feel better knowing I can fight fraud with my own diligent credit monitoring.
Oh, and I finally got my car in the end.
Elena H. is an actual employee at freecreditscore.com. This story is hers… really hers. Every story differs.
This article is provided for general guidance and information. It is not intended as, nor should it be construed to be, legal, financial or other professional advice. Please consult with your attorney or financial advisor to discuss any legal or financial issues involved with credit decisions.
Published by permission from ConsumerInfo.com, Inc.  © 2017 ConsumerInfo.com, Inc.  All rights reserved.