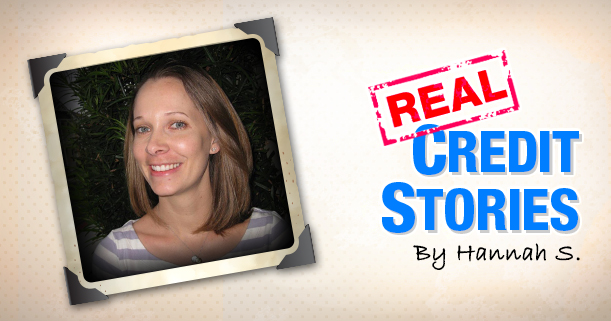 Real Credit Stories: Refinancing Real Estate in a Recession
My husband and I have always been financially responsible, making sure not to overextend our costs beyond what we can afford. We purchased our first home at the peak of the housing market in 2006. We had good credit scores and benefited by locking in a relatively low interest rate at the time.
Unfortunately, over the next several years, we watched the value of our housing investment decline to the point of losing our 20% down payment and beyond.
We held onto the property, renting it out for a few years, and finally moving back into it after we had 2 children. At that point in our lives, our costs and income had both increased, but we still found ourselves overextended financially.
Luckily, interest rates had come down significantly and we began to contemplate refinancing our mortgage. Since we had maintained our strong credit scores over the years and even were able to achieve excellent credit status with our proven track record, we were able to qualify for a much lower interest rate than our original loan, saving us an additional $1,200 a month! HUGE savings, right?
This significant savings was a direct benefit from having stellar credit scores and enabled us to get our personal finances back on track. The key is knowing what factors impact your credit score, so you can take action.
Hannah S. was an actual employee at freecreditscore.com. This story is hers… really hers. Every story differs.
This article is provided for general guidance and information. It is not intended as, nor should it be construed to be, legal, financial or other professional advice. Please consult with your attorney or financial advisor to discuss any legal or financial issues involved with credit decisions.
Published by permission from ConsumerInfo.com, Inc.  © 2017 ConsumerInfo.com, Inc.  All rights reserved.