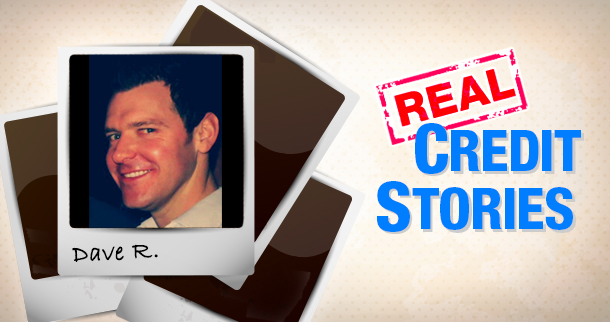 Real Credit Stories: When Credit Scores Compete
When I bought a condo 7 years ago, I had no idea how important credit would be in securing a home mortgage loan.  I also didn't predict how the subject would spark a competitive conversation between various family members.
My dad, after seeing my mid-700s credit score, checked his credit and subsequently bragged about a 800+ score.  Of course, it's hard for a 20-something to compete with a 60+ year old (with significantly longer credit history and higher card limits), but the challenge was on.
At that moment I decided to pay more attention to credit and set some goals.  I knew a higher score would result in lower interest rates and better loans in the future, but catching up to my dad was far more important at this point.
Years later, my brother decided to jump in the mix.  While refinancing his house, he bragged that his agent informed him: "Your credit score is 802. That's considered a perfect score. We rarely see scores over 800. Theoretically the maximum score is 830, but it's nearly impossible to get a score close to that."
I should have known this would happen – my brother and I competed a lot growing up, even wagering an expensive dinner on who could get the higher GPA in college.  (His UCSD GPA won, but we both landed good programming jobs out of college, so did a few tenths of a point really matter?  I say no – and I had more fun at UCSB anyway!)
My dad later responded: "My Experian PLUS score was 810 (of 830) in 2010 and 808 in 2011."  He notes that he keeps track of his credit score on an annual basis, partially for financial reasons, but primarily so he can brag to his sons.
I feel like my credit is in good shape, but I've got a long ways to go to catch up to these guys.  Fortunately with the Score Planner™ by freecreditscore.com, which is free to anyone, I know exactly what it'll take – and what expensive dinner I'm shooting for again!
Dave R. was an actual employee at freecreditscore.com. This story is his… really his. Every story differs.
This article is provided for general guidance and information. It is not intended as, nor should it be construed to be, legal, financial or other professional advice. Please consult with your attorney or financial advisor to discuss any legal or financial issues involved with credit decisions.
Published by permission from ConsumerInfo.com, Inc.  © 2017 ConsumerInfo.com, Inc.  All rights reserved.