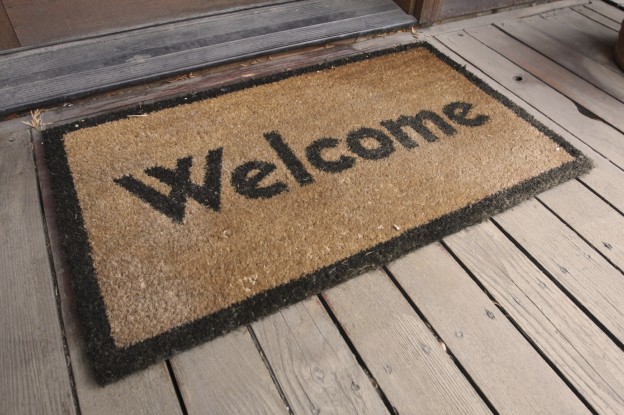 Real Estate Open House Ideas
Open houses needn't be humdrum. They can be especially effective if you band together with nearby sellers to create an event.
While some real estate agents might encourage sellers to "stage" a home with new furniture or upgraded appliances, with a few simple and affordable details, you can host a very successful open house.
Some trail-blazing tactics:
Leave your home in apple-pie order but ditch the apple-pie deodorizer. For prospective buyers with allergies, perfumed candles, synthetic diffusers and industrial cleaners (use natural products) are more irritating than a dirty litter box.
Choose unconventional times instead of the traditional 1-to-3 or 2-to-4 p.m. on Saturdays or Sundays. Try 3-to-5 p.m. or begin at rush hour. After-dark viewings aren't the norm; buyers want to see natural light. If you go with a night showing, switch on every bulb you've got for both safety and drama.
Custom touches add flair to the affair: cupcakes at a family-oriented showing; a jazz musician to warm a formal setting. Bring energy to a bare space with paintings borrowed from a local gallery.
It's important to stay within your budget when prepping your home for sale. Learn about the other ways you can keep your credit in shape during a move, like making sure your bills get forwarded so you remember to pay them and avoiding too many credit card inquiries.
About the Author
Cyndi Perkins is an award-winning newspaper editor, columnist and reporter. Beginning her career in the 1980s, she has covered business, gardening, health, fitness, travel and parenting for international, national and regional publications ranging from "Upper Peninsula Business Today" to "Cruising World Magazine."
This article is provided for general guidance and information. It is not intended as, nor should it be construed to be, legal, financial or other professional advice. Please consult with your attorney or financial advisor to discuss any legal or financial issues involved with credit decisions.
Published by permission from ConsumerInfo.com, Inc.  © 2017 ConsumerInfo.com, Inc.  All rights reserved.