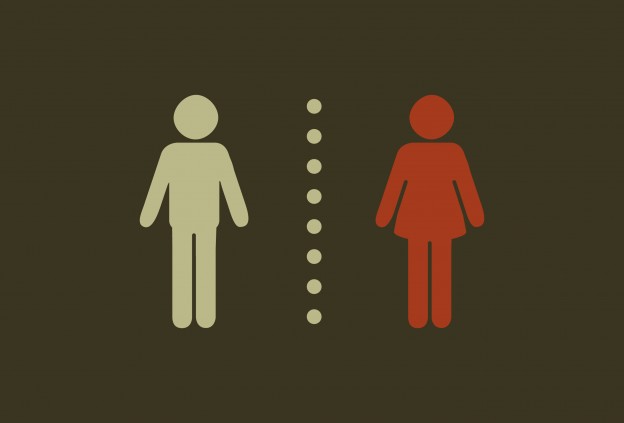 Retirement: Women Vs. Men
It's common for men and women to take separate sides on a debatable topic – so it's no big shock that there's a gender split when it comes to retirement as well.
But, what are you to do when it comes to planning for your golden years with the one that you love? Before you can hope to narrow the gap between the sexes, you'll need to understand the different scenarios men and women can face it comes to retirement.
Less Talk, More Action
According to a study by Ameriprise Financial that looked at retirement for both genders, while both men and women both dream of the day they can retire, it's men who take the initiative to create a plan for reaching their retirement goals.
The margin is slim – 77-percent of men versus 72-percent of women – when planning for the financial aspects of retirement.
And, 31-percent of men know how much cash they need to fund their golden years, but only 20-percent of women know how much it'll take.
But, more men (54-percent) than women (46-percent) have actually set aside money in their own retirement investments.
Men are More Retirement-confident
The same survey revealed that while women are no longer viewed as the weaker earner these days, the fairer sex is still apprehensive about meeting their retirement goals.
Surveys show that 41-percent of male participants say they are on track for retirement while only 34-percent of women feel they may miss the mark.
And, 22-percent of men report to be confident in their overall financial futures; however, only 16-percent of female participants share their certainty that their retirement goals are in the bag.
Earning Elements Affected by Gender
While the workforce has shed its glass ceilings, there are still some major differences between men and women when it comes to earning a living and saving for retirement.
Despite the fact that more women have joined the workforce, more women than men opt to stay home with a new bundle of joy. The unfortunate fact is: the less time women spend earning, the less women save for retirement.
Despite the differences between men and women, one thing both sexes share is their estimation that they will spend approximately 17 years in retirement. However, most financial professionals recommend saving for at least 30 years of retirement.
There are several stress-free resources available to help determine how much you need to save for life beyond the workforce. For example, retirement calculators and financial advisors can help give you a solid estimation of the amount you'll want to save. With careful planning and budgeting, both women and men can be better equipped to handle the financial responsibilities of retirement.
This article is provided for general guidance and information. It is not intended as, nor should it be construed to be, legal, financial or other professional advice. Please consult with your attorney or financial advisor to discuss any legal or financial issues involved with credit decisions.

Published by permission from ConsumerInfo.com, Inc.  © 2017 ConsumerInfo.com, Inc.  All rights reserved.