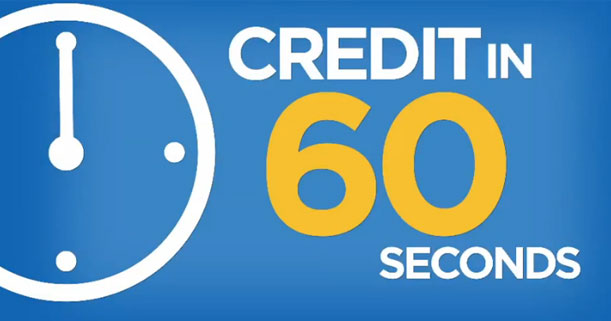 Video: Budgeting For Paying Off Credit Cards
Paying off your credit cards can be a personally rewarding experience. Credit card balances can mount for any number of reasons, and that can create a lot of pressure along with affecting your credit score. If you're not already on a budget, credit card debt can be the perfect reason to start.
The latest freecreditscore.com™ video series – Credit in 60 Seconds – can help you take a closer look at:
Your personal spending habits
Savings options, like refinancing your mortgage or transferring a credit card balance to a lower-interest rate card.
Setting up a budget
Finding new ways to reduce your expenses can lead to allocating more money to pay off your credit card debt, so it's always a smart idea to develop
strategies for saving money
.
This article is provided for general guidance and information. It is not intended as, nor should it be construed to be, legal, financial or other professional advice. Please consult with your attorney or financial advisor to discuss any legal or financial issues involved with credit decisions.
Published by permission from ConsumerInfo.com, Inc., an Experian company.   © 2014 ConsumerInfo.com, Inc.  All rights reserved.