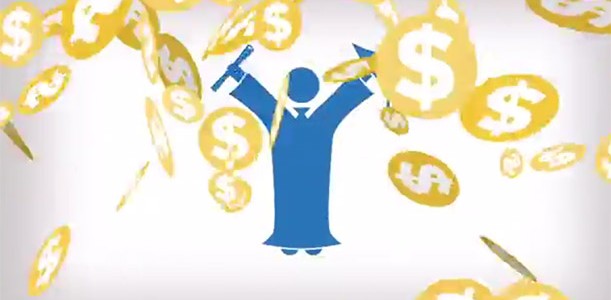 Video: Does a Credit Score Matter When Trying to Get Financial Aid?
Pursuing higher education can be one of the biggest – and most rewarding – investments that you make in yourself. But how do you go about financing such a pricey undertaking? As the cost of education continues to escalate, it's increasingly rare that a college fund alone covers the costs of your education. There are both public and private funding options available, but how and where does your credit information come into the picture? The answer is that it depends on the type of funding you're exploring.
A mix of grants, scholarships and loans is often needed to sustain you through the years of your undergraduate and post-graduate education, and not all of these will require credit information. This is especially true for those of you who may consider borrowing to fund your undergraduate education, as
many undergraduates have minimal or no credit history
for a lender to look to. What are the types of funding that do consider your credit score? It's possible that certain private loans consider your credit information to determine their terms or overall approval.
No Credit Card Required
This article is provided for general guidance and information. It is not intended as, nor should it be construed to be, legal, financial or other professional advice. Please consult with your attorney or financial advisor to discuss any legal or financial issues involved with credit decisions.
Published by permission from ConsumerInfo.com, Inc., an Experian company.   © 2014 ConsumerInfo.com, Inc.  All rights reserved.