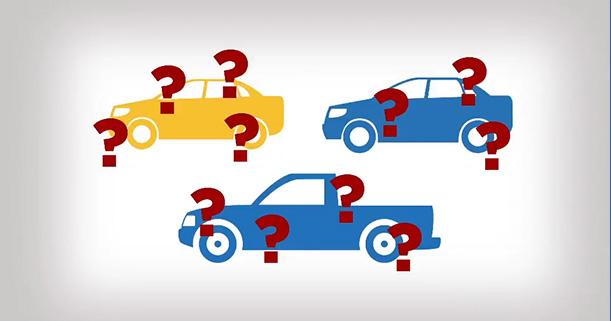 Video: Does Getting Denied for Auto Financing Affect Your Credit?
Does getting denied for auto financing affect your credit? If you've recently been turned down for auto financing, you'll be relieved to learn that the short answer is no. When your auto loan application is denied, so there's nothing to put on your credit report in terms of new credit. But when a lender checks your credit report as part of the application process for an auto loan, your report will show that as a "hard inquiry." Too many hard inquiries in a short period of time will hurt your credit score, so you'll want be careful not to apply for too much credit in a short period of time. If you are shopping around for a car, and dealerships make multiple inquiries, they might only be counted as a single inquiry for credit scoring purposes.
Curious how? Get more detail in the following video:
While it might be a disappointment to not get the credit you've applied for, don't be disheartened. Consider this the perfect time to take a look at your credit more closely. Take the opportunity to see where changes to your credit behaviors – like how often you check your credit report, for instance – can help you set sights on where you want your credit to be the next time you're seeking auto or other financing.
This article is provided for general guidance and information. It is not intended as, nor should it be construed to be, legal, financial or other professional advice. Please consult with your attorney or financial advisor to discuss any legal or financial issues involved with credit decisions.
Published by permission from ConsumerInfo.com, Inc., an Experian company. © 2015 ConsumerInfo.com, Inc. All rights reserved.