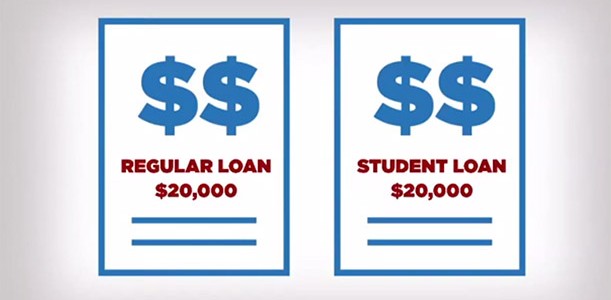 Video: How Do Outstanding Student Loans Look on a Credit Report?
Educational lending is the booster rocket that helps fuel many dreams of higher learning. But with the average cost of college continuing to rise, it's a regular loan payment that increasing numbers of students will be making for years to come. With the extended life cycle that many installment-based educational loans will have, it's important to know how they'll appear on your credit reports, and the ways that they can change in appearance over time.
Educational loans
behave like many other types of installment loans, and one of the best ways to keep current with your responsibilities is to consistently make monthly payments on time. As with other types of loans you might currently have, getting behind on your payments can have a negative impact on your credit scores, while keeping them current is one of the best ways to protect your credit scores from damage.
This article is provided for general guidance and information. It is not intended as, nor should it be construed to be, legal, financial or other professional advice. Please consult with your attorney or financial advisor to discuss any legal or financial issues involved with credit decisions.

Published by permission from ConsumerInfo.com, Inc., an Experian company. © 2015 ConsumerInfo.com, Inc. All rights reserved